The greenest towns and cities in the UK have been revealed
How does your area rank?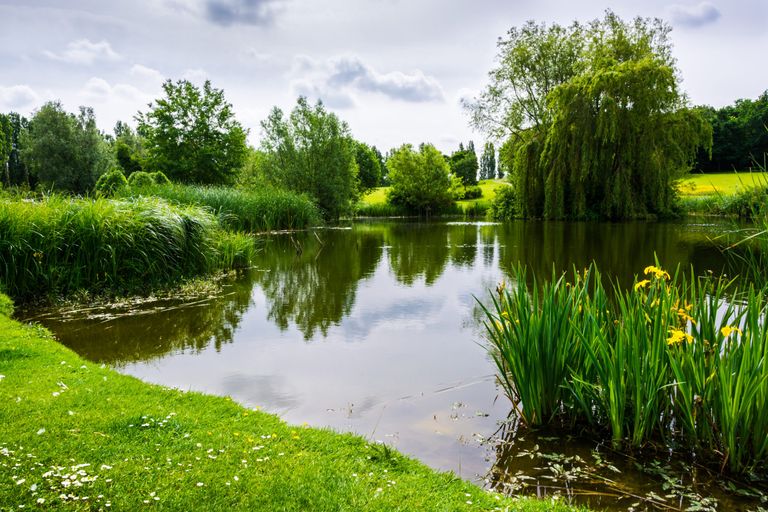 The coronavirus pandemic has led to many of us taking the time to explore the great outdoors and the beauty spots which are just past our doorsteps.
We have some good news for those who have enjoyed picking up their walking shoes for women over the past few months.
The greenest towns and cities in the UK have been revealed and they are likely to offer plenty of weekend walk inspiration.
Research carried out by the holiday rental company, Holidu, used an open street maps database to analyse the UK cities with the largest area of parks per person. As a result, it's put together a list of the 30 greenest areas in the UK.
Milton Keynes in Buckinghamshire scooped first place on the list, due to its high density of parks and green spaces. Warrington in Cheshire was awarded second place, followed by Peterborough in Cambridgeshire in third position.
All but one of the areas in the top 10 are located in England, but within the wider list there are places from all around the UK.Other spots which make up the top ten include Northampton, Stoke-on-Trent, Coventry, Leeds, Wolverhampton, Exeter and Dundee - going in that order, from fourth to tenth.
The Holidu team commented, "When you live in a city, you can often find yourself feeling overwhelmed by the many buildings, constant traffic and the generally fast-paced environment. So, where better to escape from the hustle and bustle of city life and enjoy some fresh air and tranquillity than in a local park?If you love to walk your dog or go for a run through the trees, have a cool drink with your friends sitting on the lawn, or read a good book under the sun, you've got miles of parks in these cities."
Want to see how your hometown or city ranked? Below is a full list of the top 30 greenest towns and cities:
1. Milton Keynes, Buckinghamshire
2. Warrington, Cheshire
3. Peterborough, Cambridgeshire
4. Northampton, Northamptonshire
5. Stoke-on-Trent, Staffordshire
6. Coventry, West Midlands
7. Leeds, Yorkshire
8. Wolverhampton, West Midlands
9. Exeter, Devon
10. Dundee, Scotland
11. Cardiff
12. Brighton and Hove
13. Glasgow
14. Nottingham
15. Salford
16. Edinburgh
17. Bolton
18. Sheffield
19. Ipswich
20. Gloucester
21. Bristol
22. Preston
23. Sunderland
24. Aberdeen
25. Southampton
26. Swindon
27. Manchester
28. Cambridge
29. Derby
30. Oxford