Serena Williams quits press conference in tears after losing Australian Open semi-finals and facing questions of retirement
The former world number one tennis player in women's singles got choked up during press conference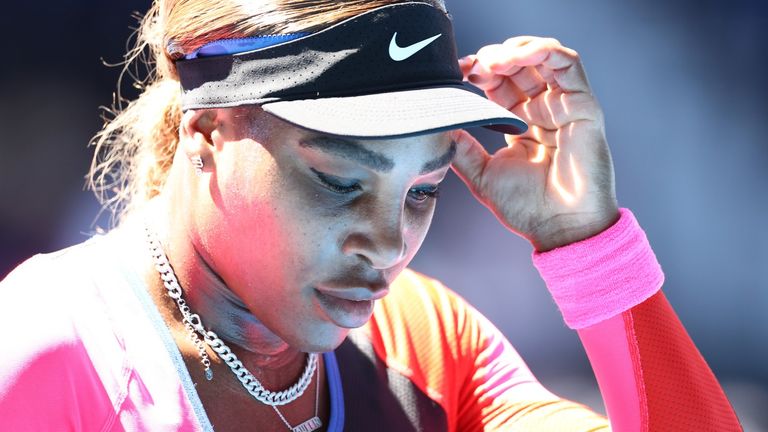 (Image credit: Cameron Spencer / Staff Getty)
Serena Williams isn't usually one to quit but a press conference got too much for the tennis ace this week after she lost in the semi-finals of the Australian Open.
Serena, who has won 23 grand slam singles titles - the most by any player in the Open Era - was heartbroken when she was knocked out of winning her 24th grand slam title by current world number three Naomi Osaka.
And when she took her seat in a press conference in Melbourne, the sports star was quick to exit the room when questions turned to her retirement. Speaking about the reaction she faced when she left the court, Serena, 39, said, "The Aussie crowd is so amazing, so it was nice to see."
But with the world's media keen to know whether she was about to hang up her tennis racket for good, she gave a wry laugh and added, "I don't know – if I ever say farewell, I wouldn't tell anyone."
More from woman&home:
Despite seeming in good spirits when she gave the answer, her response appears to suggest her future career is in limbo, as seconds later she fought back tears and quickly put an end to the questions. She tearfully added, "I'm done" before getting up to leave the room.
Ever since Serena took to the court as a youngster she has dedicated her life to the sport, to the extent that Serena once won a grand slam while pregnant.
But the star might not be about to walk away just yet, as she uploaded a snap to Instagram and captioned it, 'The smile says it all. This proud mama marches on.'
To which her sister, and fellow tennis star Venus Williams replied, 'Smiling right with you.'
Formula One ace Lewis Hamilton showed his support. He wrote, 'Proud of you' and Destiny's Child singer Kelly Rowland added, 'I know what the smile is!!!!!! so proud of you.'
And fans were left excited by her pledge. One wrote, 'Omg I love you SERENA!!!!! Fight Queen fight!!!!!!' and another added, 'We march with you Queen! Go show them.'
And Serena later thanked fans for their continued support, she posted a snap and captioned it, 'Melbourne and my Australian fans- Today was not an ideal outcome or performance but it happens... I am so honored to be able to play in front of you all. Your support -your cheers, I only wish I could have done better for you today. I am forever in debt and grateful to each and every single one of you. I love you. I love you. I love you. I adore you.'