The Queen has a hidden escape hatch out of Windsor Castle 'tucked away' under the carpet
The Queen has a hidden escape route hidden under a carpet in Windsor Castle which she can use to get out of the castle unseen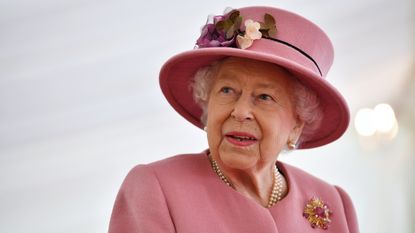 (Image credit: Getty)
The Queen reportedly has a hidden trap door under one of the office carpets at Windsor Castle, meaning she can escape without being seen.
---
In The Queen's residence of Windsor Castle, there is a hidden escape route through a trap door hidden under a carpet in one of the offices.
The hatch is perfect if Her Majesty needs to make a swift exit from the castle without being seen by the public.
As well as being a royal residence containing Her Majesty's private home and a working palace, the famous castle has a long history dating back to the 11th century.
And in the BBC documentary, The Queen's Palaces, footage of the hidden escape route was shown. Presenter Fiona Bruce explained how you can still find evidence of the castle's "war-like origins."
Showing viewers around, she said, "This is an office just tucked away in a corner of Windsor Castle. But look under here. As if by magic, just lift these and the medieval castle emerges."
She also described the passage as being able to "accommodate a whole army of men."
Fiona continued, "If you're a soldier in Windsor Castle under siege you need a way to get out. And this is the secret passage. This is exactly what it looked like in the 1200s.
"It's wide enough to accommodate a whole army of men. You can just imagine them rushing down the stairs, and it leads out onto the street. This is the clever bit - they'd then be able to sneak up on the enemy and attack them from behind."
Robyn is a celebrity and entertainment journalist and editor with over eight years experience in the industry. As well as contributing regular to woman&home, she also often writes for Woman, Woman's Own, Woman's Weekly and The Sun.