The Crown Season 4 unfairly portrays Prince Charles as a "villain" says former press secretary
The Crown's head writer has already defended his use of dramatic license this year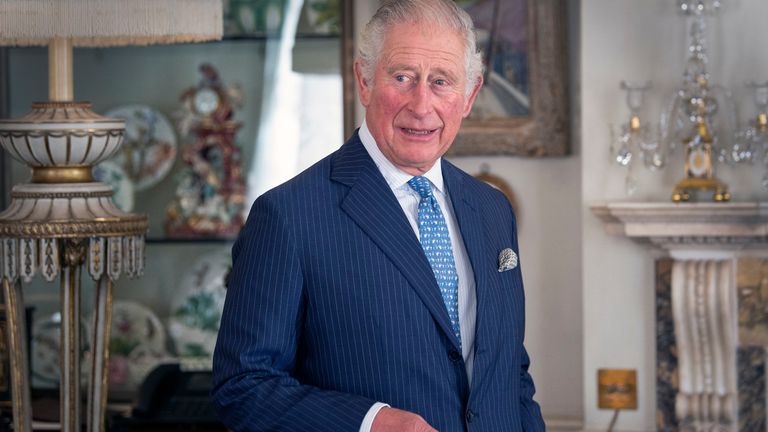 (Image credit: Photo by Victoria Jones - WPA Pool/Getty Images)
The Crown Season 4 has once more placed the relationship between Prince Charles and the late Princess Diana in the spotlight.
The Prince of Wales may not have watched Netflix's hit drama, but the events it portrays have certainly got us talking. And it's not just fans who are questioning the show's accuracy.
Princess Diana's younger brother, Earl Spencer has recently spoken about refusing a request from The Crown and of how viewers all too easily mistake the show for fact. Now Prince Charles and Princess Diana's former press secretary Dickie Arbiter has spoken out about his dislike of the show's use of dramatic license.
But what exactly has he said about the show's portrayal of the Prince of Wales?
What has been said about Prince Charles in The Crown?
Having worked for the Royal Family for 12 years, Arbiter spent time as the Queen's press secretary as well as working in the Wales' media department.
It was during this time that he grew close to the Prince and Princess of Wales. As someone who knows them so well, it's perhaps no surprise that he revealed to Times Radio his dislike of The Crown's portrayal of the prince.
Arbiter spoke of how Charles had been painted as a "villain" by the show, blaming the "excessive" use of "dramatic license" taken by The Crown's head writer and producer Peter Morgan.
Defending the prince, Arbiter continued: "He's not a villain. He never has been a villain". He added that Peter Morgan has "portrayed characters whom I don't know" and reaffirmed his experience, stating: "I spent 12 years at the palace... and these are not the people I knew."
How accurate is The Crown?
Peter Morgan has already faced criticism for The Crown's portrayal of the relationship between Prince Charles and Princess Diana, especially with regards to the Camilla Parker Bowles storyline. The Duchess of Cornwall has since received comments from online trolls who believed the version of events shown in the show.
Morgan has spoken out in defence of the dramatic license taken on The Crown. Many scenes - like the well-publicised one including Lord Mountbatten's final letter which supposedly urged Prince Charles to move on from Camilla - are entirely fictionalised.
Last week, Morgan responded to claims that he was re-writing history. He reportedly said he "made up in [his] head' details of the final conversation between Prince Charles and his mentor. However Morgan told the official Crown podcast that "based on everything that I've read and people I've spoken to" the letter "represents [Lord Mountbatten's] view".
Whilst many might continue to disagree with the show's portrayal of history, it's certainly got viewers across the world hooked. The Crown Season 4 is available on Netflix.