The Countess of Wessex reveals real reason her daughter has given up carriage driving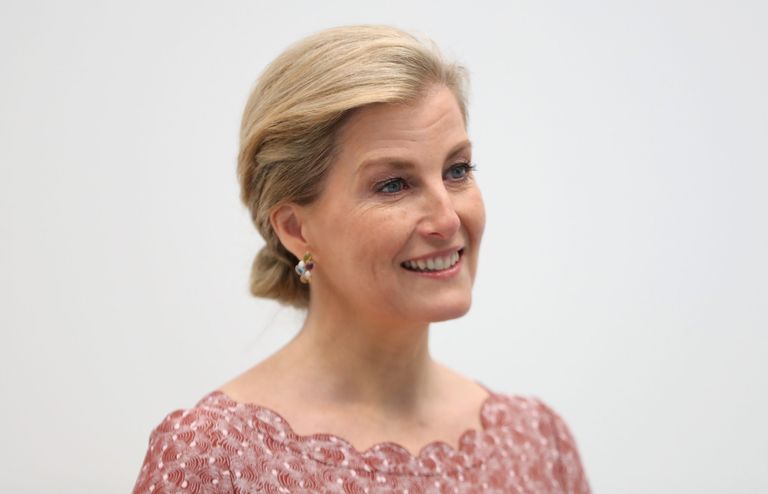 (Image credit: Getty Images)
The Earl and Countess of Wessex took part in a rare interview over the weekend and opened up about their daughter, Lady Louise.
Prince Edward and Sophie Wessex made a virtual appearance at the Royal Windsor Horse Show over the weekend after the annual event was cancelled due to coronavirus
Sophie Wessex revealed Lady Louise has taken a break from carriage driving to concentrate on her exams
The Countess of Wessex has revealed Lady Louise is currently taking a break from carriage driving to concentrate on exam season.
The 16-year-old made her debut as a carriage driver at the Royal Windsor Horse Show back in 2017. But, her mother has revealed that even if the show had not been cancelled due to the coronavirus crisis, Louise would not have taken part this year.
Prince Edward and his wife Sophie made a virtual appearance at the Royal Windsor Horse Show - which took place virtually for the first time in its history over the weekend - and opened up about family life during the interview.
Gushing about how proud she is of her daughter's natural carriage driving talent, Sophie said, "Absolutely, I trail in her wake frankly. No, she is naturally so good at it, she really is. It's something that she has taken to very well."
But, just like any other 16-year-old, Lady Louise's main focus has been her exams and she therefore never planned to compete this year.
"Yeah, she wouldn't have been able to compete this year because she would have been in the middle of exams but it's a lovely thing to do," Sophie explained. "To actually participate in the horse show you know, has been a really special thing for her to do and in fact, actually, the first time she participated was of course in the pageant, which she adored."
The Earl and Countess of Wessex are Royal Vice Presidents of the Royal Windsor Horse Show - which is one of the Queen's favourite annual events.
With it cancelled this year due to coronavirus, Sophie took a moment to reflect on the sweet way it makes her mother-in-law, The Queen, smile.
During the chat, Sophie revealed the monarch always has a huge smile on her face when one of her horses wins at the show.
She said, "We're always really hoping, whenever we bump into her, it's a question, sort of, you know, 'how many winners?' and she always has a huge big smile on her face when she's had a place, which is fantastic."
Georgia studied Print Journalism at university in Nottingham, England before going on to work on several leading celebrity magazines, as well as freelance writing for international magazine Grazia Middle East. An enthusiastic, hard-working and ambitious writer, Georgia recently launched her own communications consultancy, farq media. As Director and Founder, Georgia helps businesses with their Public Relations strategy, as well as influencer and celebrity marketing. She also represents several influencers of her own. She lives with this motto in mind; "if your dreams don't scare you, they aren't big enough."