Sarah Ferguson reveals whether or not she and Prince Andrew will get re-married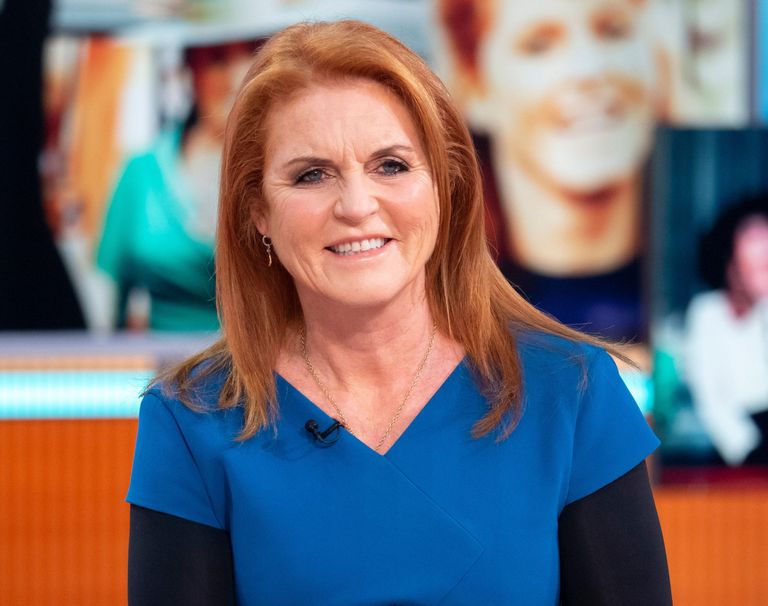 By Amy Hunt
Sarah Ferguson appeared on this morning's episode of Good Morning Britain, and answered the question that many have been curious to know the answer to for some years.
On the show, the Duchess of York was asked by Piers Morgan whether or not she and her former husband, Prince Andrew, would ever reunite.
It's something royal fans have speculated over for years, given the pair's continuingly close and enduring friendship.
And while Sarah didn't admit that re-marriage was something that would ever actually happen - she certainly didn't rule it out!
The mum-of-two simply replied, "What I love about that is that I am different and he's different.
"A potential re-marriage? Piers, get a life!"
Susanna then said, "We'll take that as a no!" And while we're inclined to agree, it's certainly interesting to note that the Duchess didn't say no herself to the idea...
During the interview, Fergie also spoke about being invited to Prince Harry and Meghan Markle's recent royal wedding - after missing out on the Duke and Duchess of Cambridge's nupitals back in 2011.
The 58-year-old admitted that although it was nerve-wracking re-entering the royal fold, the support she got from the crowds on the day at Windsor Castle was "extraordinary".
Sarah said, "It was nerve-wracking and I was glad I didn't trip over with those high heel shoes on." And, referring to the crowds cheering her on, she said, "It was quite extraordinary. I look around and thought 'are they doing it for me?' and some went 'Fergie'... and it was the old Fergie back and I felt that sense of support from the crowds."
The Duchess of York also hinted during the chat with Piers and Susanna, that it was in fact the Queen herself who encouraged Harry and Meghan to invite her to their wedding.
Sharing a sweet tribute to the monarch, Fergie said, "Her Majesty is an incredible lady and what an icon for the country and one of the finest people in the world I've ever met. Her Majesty leads by such example… and to include me [at Harry's wedding] was a wonderful gesture."
Sarah Ferguson, who is mum to Princess Beatrice, 30, and Princess Eugenie, 28, also revealed that she often gives her royal daughters advice, borne from facing years of criticism herself.
She confessed, "I often say to my girls that I've been there and made the mistakes, so they know what not to do. But all I can say is 'be who you are'. Fifty percent of people like you and fifty percent of people don't, get on and do what you feel and stand firm.
"Have integrity, kindness, be loving, and remember someone who opens a car door for you, remember the name of the people in the kitchen who cook you dinner, and that's what I say to my girls. That's what I believe."
Sarah also kickstarted her Streetchild campaign on the show, raising money to change the lives of children around the world.