Royal Family honors Prince Philip's conservation efforts with stunning butterfly photograph
Prince Philip's conservation work has been celebrated in the gorgeous photograph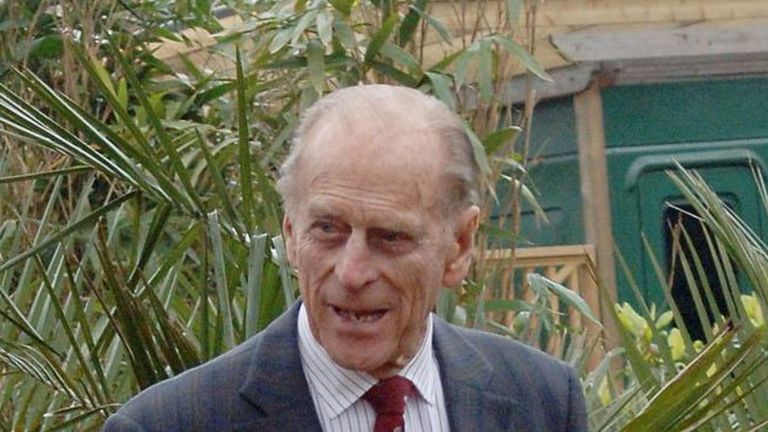 (Image credit: POOL/ Tim Graham Picture Library/Getty Images)
By Emma Dooney
The Royal Family has paid tribute to the wildlife conservation efforts of Prince Philip, who has died aged 99.
The Royal Family has paid tribute to the environmental activism of Prince Philip, following his death at the age of 99 on Friday.
Prince Philip was known for his interest in wildlife conservation, serving as President of the World Wide Fund for Nature for 15 years.
The late Duke of Edinburgh was known for his environmental activism, a passion he developed during his military career.
He was appointed President of the World Wide Fund for Nature (WWF) in 1981, serving as head of the organization for fifteen years. During his tenure with the WWF, he was involved in numerous initiatives to advance environmental causes. The duke visited over 50 countries on five continents, using his high-profile status to publicly advocate and fundraise for various projects.
Prince Philip was particularly concerned was the protection of the endangered Monarch Butterfly population in Mexico. The species' survival has been under for over twenty years due to deforestation, logging, and climate change. Cooler winters could potentially cause the butterflies to die off, while warmer summers could move suitable habitats northwards. The WWF collaborates with Mexico's government and local conservationist bodies to address this issue by restoring forest habitats and promoting sustainable tourism.
In 1988, as President of @WWF, The Duke of Edinburgh supported efforts by a conservation group in Mexico to protect the Monarch Butterfly as deforestation & commercial logging posed a serious threat to the species' survival.📷The Duke watches the Monarch butterfly's migration. pic.twitter.com/c5vqFnQee4April 11, 2021
See more
The Royal Family has now shared a glimpse of Prince Philip's work with the foundation with the public, posting a photo of the duke as he watches the Monarch butterflies' migration in 1988.
Prince Philip resigned as President in 1996, but continued to contribute to its wildlife conservation projects as a patron. Dr. Claude Martin, the Director-General of the WWF internationally from 1993 to 2005, detailed his experience working with the duke to Sky News following his death.
"He had a genuine interest in conservation," he revealed. "Since he was in the Navy, he started getting interested in birds, there must have been something from childhood, that was not the only a trigger for him but that made him interested in the world."
Martin also believes that, although Prince Philip was never outrightly vocal about the climate emergency, he was one of the first significant people of the era to encourage businesses to take action.
"That was daring at the time...it was very different times. That was not the thinking of the business people in the early 1990s. I think he played an important role in putting this on the world agenda with heads of state as well."