Royal Family gets the wrong kind of attention during this SNL host's monologue
"I'm what the royal family was worried the baby would look like"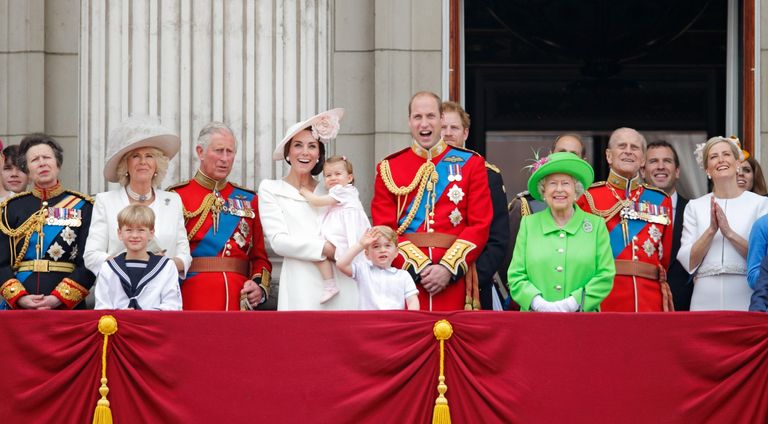 (Image credit: Max Mumby/Indigo/Getty Images)
Actor Daniel Kaluuya hosted his first episode of Saturday Night Live where he made a jaw-dropping joke about the Royal Family.
Daniel used his monologue to bring attention to the recent claims of racism within the Royal Family.
During Oprah's tell-all interview with Meghan Markle and Prince Harry, Meghan had hinted that the royal family had concerns over their son Archie's skin color before he was born.
Daniel didn't hold back during his opening monologue for the late-night comedy sketch show. To start, he introduced himself then joked about a question he assumed the audience immediately had.
"My name is Daniel Kaluuya, and first of all, I know you're hearing my accent and thinking, 'Oh no, he's not Black. He's British!'" he began. "I'm here to reassure you that I am Black. I'm Black and I'm British."
From there the actor didn't hold back with his next zinger, which addressed the recent racism accusations the Royal Family has been facing.
"Basically, I'm what the Royal Family was worried the baby would look like," Daniel said.
The joke was referring to Prince Harry and Meghan Markle's tell-all interview with Oprah last month, which raised several issues within the Royal Family – including allegations of racism. Before their son, Archie was born, Meghan said that "an unnamed member of the royal family had concerns and conversations" about "how dark his skin might be when he's born."
Daniel's jokes about race didn't end there though. He then went on to compare racism in America to racism in the U.K.
"People always ask me, 'What's worse, British racism or American racism?'" he said. "Let me put it this way: British racism is so bad white people left. They wanted to be free to create their own kind of racism. That's why they invented Australia, South Africa, and Boston."
It wasn't all controversial jokes though. Daniel concluded his monologue by thanking veteran SNL cast member Kenan Thompson.
"Before we get started, I just want to say how grateful I am to be here," Daniel said. "When I was 9-years-old, I wrote a play that got performed with real actors and everything. This is a true story. The play was based on 'Kenan and Kel,' and that play led me down a path that got me to this stage tonight with Kenan backstage right now."