Princess Eugenie shares adorable throwback snap – and fans are loving it
So cute!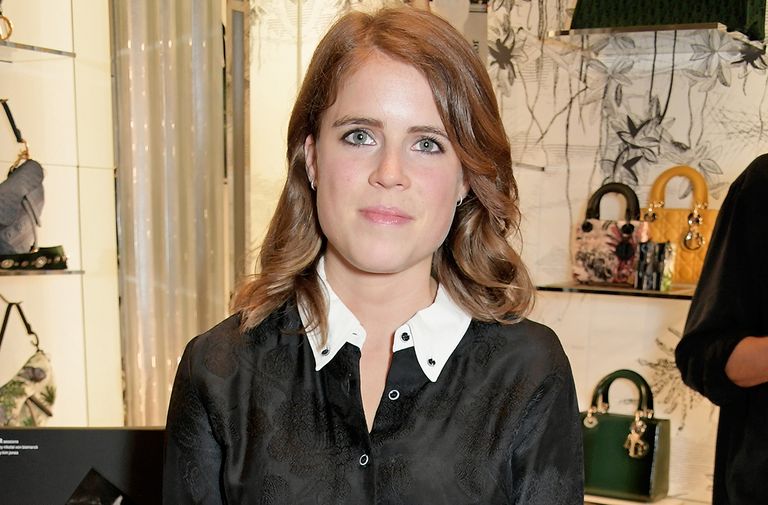 (Image credit: Dave Benett/Getty Images for Dio)
Princess Eugenie has shared an adorable snap. The royal took to her Instagram to post the throwback.
Princess Eugenie has shared an adorable snap of herself as a child.
The royal posted her Throwback Thursday a bit later this week with the sweet photo.
In other royal news, Duchess Sarah is apparently a fan of Netflix show The Crown – and she wants this star to play her.
Princess Eugenie posted a late Throwback Thursday yesterday.
The royal took to her Instagram page to share a sweet picture with her one million followers of her as a child learning how to ride a pony.
In the heart-warming snap the young princess doesn't look too impressed at the physical activity, making a sad face while she sits atop the animal.
Princess Eugenie captioned the amusing photo, 'I guess someone wasn't too happy that day to be riding...Maybe it was my 90s oversized grown-up coat!#tbt'.
https://www.instagram.com/p/B45cqw1lT20
And fans loved the royal's snap.
The post raked up hundreds of comments and nearly 70,000 likes in just one day and fans took to the comments section to compliment the princess.
'So cute! What a face,' wrote one fan. 'Thank you for sharing!'.
'Aawwwwwwww how cute 😍😍😍😍😚😚😚😚😚😚😚😚😚😚☺☺☺☺☺💋💋💋💋💋💋💋💋💋💋,' added another.
MORE:Duchess of Cornwall treats husband Prince Charles to a sweet birthday surprise
'Adorable little HRH princess eugenie. 💜💜💜,' commented another.
Others wrote, 'What a cute pic 😊', 'Oh bless 🙈😂', 'This look is adorable!! 💕', 'Priceless photo 💜'and'Hahaha! Fantastic face! 😂😂😍'.
Earlier this week Princess Eugenie also used her social media to promote a good cause.
Sharing a snap of the Christmas lights in London's Carnaby Street, the princess wrote, 'It's that time of year when lights are being turned on to celebrate the season. A very special installation of#CarnabyChristmaslights were switched on last week for@projectzero
'The entire installation is made from 100% recycled materials, and features corals, sea kelp, starfish, (my favourite) whales, dolphins, and so much more.
'I'm honoured to be a patron of Project Zero who have taught me so much about protecting the oceans and who are making huge strides to restore and protect 30% of the ocean by 2030. #protecttheocean #ocean #oceanconservation'.