Princess Diana's cheeky sense of humor revealed with embarrassing 13th birthday cake for William
Princess Diana's flair for fun lives on in her sons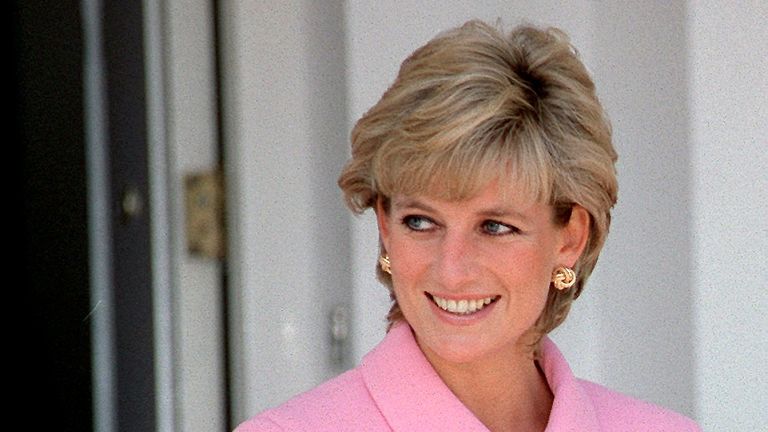 (Image credit: Photo by Tim Graham Photo Library via Getty Images)
Princess Diana has long been known for her kindness and elegance, but she also had a cheeky sense of humor that lives on in her sons Prince William and Prince Harry. 
Princess Diana's former Royal Chef Darren McGrady has revealed the rather surprising cake she chose for Prince William's 13th birthday. 
The Princess of Wales' brilliant sense of humor continues to shine through in her sons' flair for witty quips and jokes.  
---
Princess Diana's warmth and sense of humor lead to her being regarded as one of the most down-to-earth members of the Royal Family by many royal fans. And it seems to have shone through on even the most celebratory of occasions as former Royal Chef Darren McGrady claims she chose a hilariously embarrassing cake for Prince William's 13th birthday. 
Darren worked as a personal chef to Princess Diana and her sons for four years. It was during his time working for her at Kensington Palace that he saw the humorous way Princess Diana went about celebrating William officially becoming a teenager.
"I came into work that morning and went down to the refrigerator, opened the door and I was just confronted with the biggest pair of boobs I've ever seen in my life", he previously told Hello! Online.
"The Princess had ordered a boobs cake for William's 13th birthday."
He went on to remark that he didn't know anything about it and instead asked the butler about its appearance. Darren was then told that Princess Diana had ordered it for William's birthday.
Remarking on her choice, the former Royal Chef warmly explained, "The Princess loved embarrassing people in the nicest way, in a fun way, whether it was telling a dirty, risqué joke—which usually got me. William just went bright red."
But despite the fact that then-13-year-old William was seemingly left a little embarrassed at the time, Princess Diana's brilliant sense of humor was something she seems to have passed down to her much-adored sons.
In a move that echoed Princess Diana's love for embarrassing people in "the nicest way", Prince William turned jokester himself during his wedding speech.
Speaking to PEOPLE, Claire Jones, the harpist who played at the afternoon reception at Buckingham Palace, revealed that William teased Harry, saying: 'Thank goodness Claire turned up to play the harp because otherwise, we'd have to get my brother to play it instead."
Whilst Harry has also inherited Diana's love of "fun" and practical joking, that her choice of birthday cake made clear. As reported by Express.co.uk, royal author Bryan Kozlowski claimed in his book Long Live the Queen! 13 Rules for Living from Britain's Longest Reigning Monarch that Harry once recorded a voicemail message on the Queen's phone that said: "This is Liz! Sorry I'm away from the throne. For a hotline to Philip, press one; for Charles, press two; for the corgis, press three.'"
Given Princess Diana's hilarious 13th birthday cake choice for William, it's likely she would've appreciated the funny side of Harry's prank voicemail. 
So it seems that whilst we may miss Princess Diana's sense of humor, her love
of fun and flair for playing practical jokes in the "nicest way" continues to shine through in her sons.