The one reason Princess Anne could be stepping up her royal duties in the coming weeks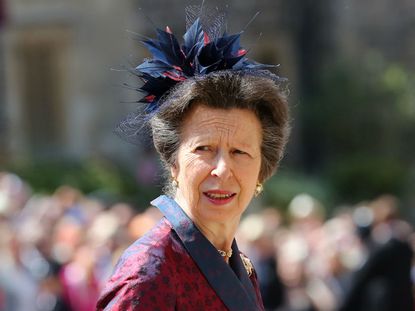 Princess Anne might be stepping up her royal duties over the next few weeks as other royals may be forced to take a backseat.
At age 69, Princess Anne may have to take on more royal engagements while older members of the Royal Family are forced to self isolate amid the coronavirus outbreak.
The Queen, Prince Charles and Camilla may all be forced to self isolate and have already cancelled engagements.
This follows royal news that the Queen leftBuckingham Palace to go her Windsor residence.
With COVID-19 taking over the country, royals over the age of 70, such as the Queen, Prince Charles and Camilla, Duchess of Cornwall could be forced to self-isolate.
The government could soon unveil plans to ask all those over 70 to self-isolate for up to four months.
The Queen, 93, has already cancelled a number of scheduled appearances in Camden and Cheshire this week.
A statement from Buckingham Palace read: 'As a sensible precaution and for practical reasons in the current circumstances, changes are being made to The Queen's diary commitments in the coming weeks.'
'In consultation with the Medical Household and Government, Her Majesty's forthcoming visits to Cheshire and Camden will be rescheduled.'
While Charles and Camilla are postponing their spring tour, which was due to start today.
A Clarence House spokesman said: 'Owing to the unfolding situation with the Coronavirus pandemic, The British Government has asked Their Royal Highnesses to postpone their spring tour to Bosnia and Herzegovina, Cyprus and Jordan.'
Will Princess Anne take on more engagements?
Princess Anne - who is often branded the 'hardest working royal' - still has a jam packed schedule despite the outbreak.
Yesterday, Anne attend the National Convention at the Addington Equestrian Centre.
Today, she is due to appear at a luncheon for the Honourable Society of Gray's Inn in London.
And later this week, the Princess Royal is scheduled to visit Guy's Campus at King's College London.
Robyn is a celebrity and entertainment journalist and editor with over eight years experience in the industry. As well as contributing regular to woman&home, she also often writes for Woman, Woman's Own, Woman's Weekly and The Sun.