Prince Harry receives more devastating news after sad loss is confirmed
It's another sad blow for Harry...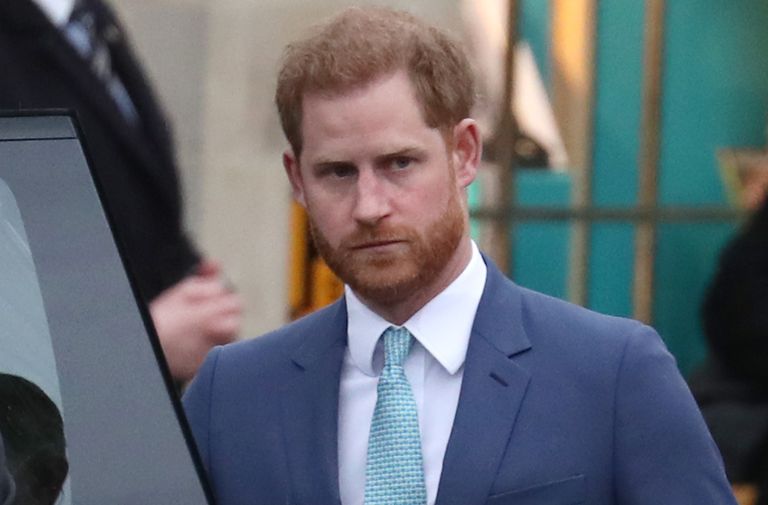 (Image credit: GC Images)
Prince Harry has received more devastating news as it's been announced his beloved anti-poaching dog has sadly passed away.
It's been a whirlwind year for Prince Harry, who quit royal life at the beginning of the year, moved to LA and is now facing a pandemic just as he was about to start his new life across the pond.
But the recent death of Killer, a dog who worked with the elite Special Operations Team at the South African Kruger National Park for eight years, is set to be another blow for the royal.
The anti-poaching dog helped catch and put behind bars an incredible 200 rhino hunters. Impressed by his work, Prince Harry – who's had a very personal interest in frontline conservation for years – demanded to meet him when he visited the park in 2015.
Kruger's K9 unit manager Johan de Beer and Killer's retired handler Amos Mzimba stayed with him until his last moments.
Mr de Beer said, "Killer was one of the first anti-poaching dogs we had but his work out in the wilds had taken its toll on his back legs and he was in a lot of pain.
"There are a lot of people who will be sorry to hear of his passing, ¬including Prince Harry, but it was time to let him go.
"His ashes will be taken to a special place out where he loved to be."
"He was a hero working for the rhinos in their fight against poachers, and it is a fight we are slowly winning."
"He and Amos came under fire many times but he was clever and brave and always kept the scent and took down the poacher.
"They threw down chillies to put him off but it never worked and he kept going and ¬going until he got his man. Rest in peace, Killer. You will be sorely missed, old friend."
Mr Mzimba also opened up about the loss, saying, "Many times I have been shot at and many times he has saved me. He was a very brave dog and I will always miss him."
During his eight years as part of the team, Killer was flown into the park on a helicopter with hus handler to help track armed poachers. During one patrol, he even came under fire from a heavy calibre rifle.
Killer was so admired for his work that he received the PDSA Gold Medal in 2016 - the animal equivalent of George Cross.
PDSA Director General Jan McLoughlin said Killer was "a very worthy recipient" of the medal.
"His contribution to saving the rhino population has been truly remarkable."