Prince Harry 'felt particularly down' on this special day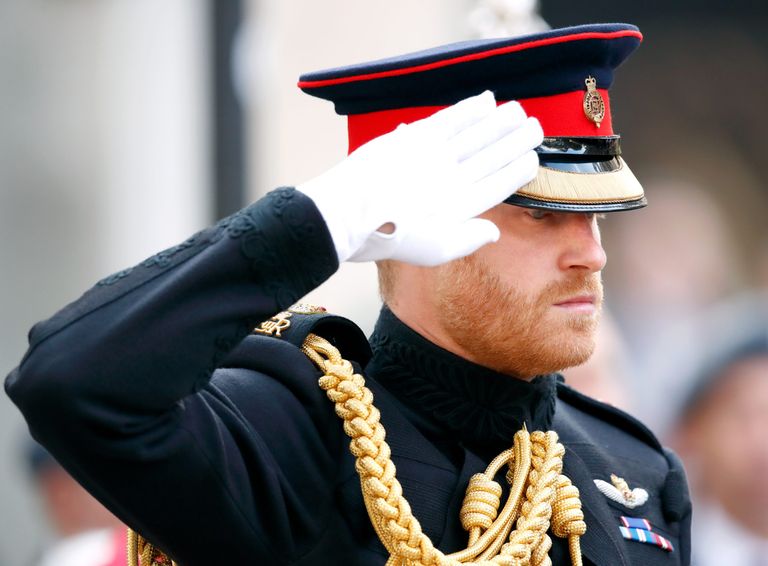 The Duke of Sussex reportedly felt 'particularly down' on his brother, Prince William's birthday, as rumours of family tension continue to rise.
Prince Harry and Meghan are said to be 'struggling' to adapt to their new life in America
An insider said Prince Harry felt 'particularly down' on Prince William's birthday
Prince Harry and Meghan Markle stepped down from the royal firm earlier this year to pursue a more peaceful life in America. But the pressure of being away from his family appears to be taking its toll on Harry.
According to the Sunday Mirror, one of Meghan's relatives said Prince Harry, 35, is feeling sad about his "fractured family ties" after his bold move to step down from the family was said to have caused "tension".
And one special milestone caused him to feel "particularly sad".
"Harry must be tormented by his fractured family ties," the insider said. "He was particularly down on William's birthday on June 21."
It's no doubt been a difficult month for Harry as his late mother, Princess Diana, would have celebrated her 59th birthday.
Despite the distance between them, Prince Harry and Prince William delivered a joint speech to mark their mother's birthday.
On behalf of himself and brother Prince William, the Duke of Sussex delivered a congratulatory message to those who have received a Diana Award this year.
READ MORE: Prince William once told Diana he 'hates' the idea of being King
"I am so incredibly proud to be part of these awards as they honour the legacy of my mother and bring out the very best in people like you," said Harry in his moving speech.
"You are all doing such incredible work and at a time of great uncertainty, you have found the power and inspiration inside of you to make a positive mark on the world, and I love that The Diana Award is able to help you do it.
"I know that my mother has been an inspiration to many of you and I can assure you she would have been fighting your corner. Like many of you, she never took the easy route, she never took the popular one, or the comfortable one. But she stood for something. And she stood up for people who needed it."
Georgia studied Print Journalism at university in Nottingham, England before going on to work on several leading celebrity magazines, as well as freelance writing for international magazine Grazia Middle East. An enthusiastic, hard-working and ambitious writer, Georgia recently launched her own communications consultancy, farq media. As Director and Founder, Georgia helps businesses with their Public Relations strategy, as well as influencer and celebrity marketing. She also represents several influencers of her own. She lives with this motto in mind; "if your dreams don't scare you, they aren't big enough."