Prince Harry brought a very special guest with him on his visit to Birmingham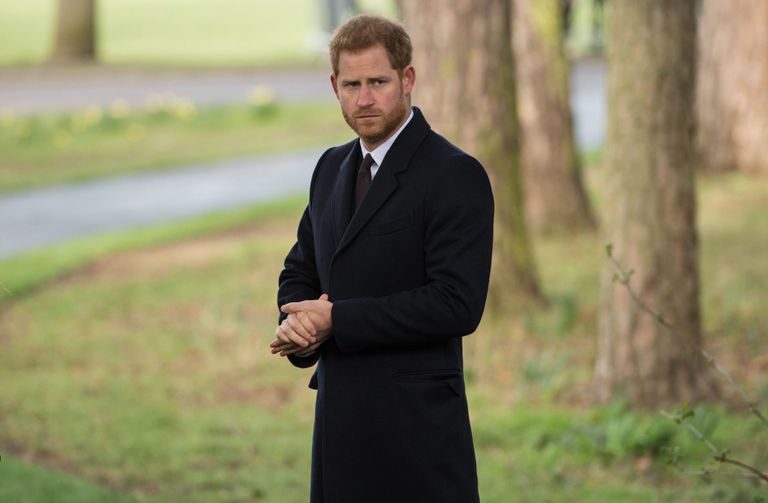 By Amy Hunt
When Prince Harry paid a visit to the city of Birmingham yesterday, it seems he brought a very special member of the family along with him.
The Duke of Sussex landed in the Midlands via helicopter, after flying in from his home in London.
And eagle-eyed royal fans appeared to capture the moment Harry exited the helicopter, with a special visitor in tow.
Reportedly, the Prince brought his and Meghan's pet dog with them for his official engagement in Birmingham, with fan videos showing the dog running around the helicopter after Harry had gone to carry out his duties.
Twitter user Fairly Fair revealed the video of the pup, claiming that the dog came out of the chopper with Harry, and that he left it with staff while he was off working.
While the video doesn't show much about the pooch, it can be seen running around in circles playing - what a little ball of energy!
Prince Harry and Duchess Meghan have kept their pet puppy out of the spotlight since they brought him home last year, and haven't yet confirmed its name or breed.
All we really know is that the dog is a girl, with the Duke and Duchess confirming that fact themselves back in October, during a visit to Brighton in Sussex.
The couple were handed a picture of "your dog" by one of the representatives, but Harry claimed, "No one's even seen our dog!"
Meghan then responded, "I know, and they keep getting her name wrong!"
So while this is a very rare, first glimpse at the pair's new puppy, it's likely to be one of only very ocassional glimpses.
The Duke and Duchess of Sussex are known to be dog lovers, with Meghan bringing her beagle Guy to live with them at Kensington Palace when she moved to London almost two years ago.
The royal couple are regularly pictured fawning over adorable pooches during royal visits too, so it's clear they have a pretty soft spot for canines.
Prince Harry's made the trip to Birmingham yesterday for a very important reason though, attending a dedication ceremony for the victims of the attacks at Bardo Museum in March 2015, and the subsequent June attack on a resort in Sousse, Tunisia.
Later in the day, he met with families affected by the terrible events, including those who had lost loved ones.
To round off the visit, Prince Harry headed to the Scar Free Foundation at the Queen Elizabeth Hospital in Birmingham, a facility which "aims to minimise the psychological and physical impact."
Today, the Duke and Meghan will join the rest of the royal family at a Buckingham Palace reception, celebrating the 50th anniversary of the investiture of the Prince of Wales.