Prince Harry and Meghan Markle waxworks visit the BBC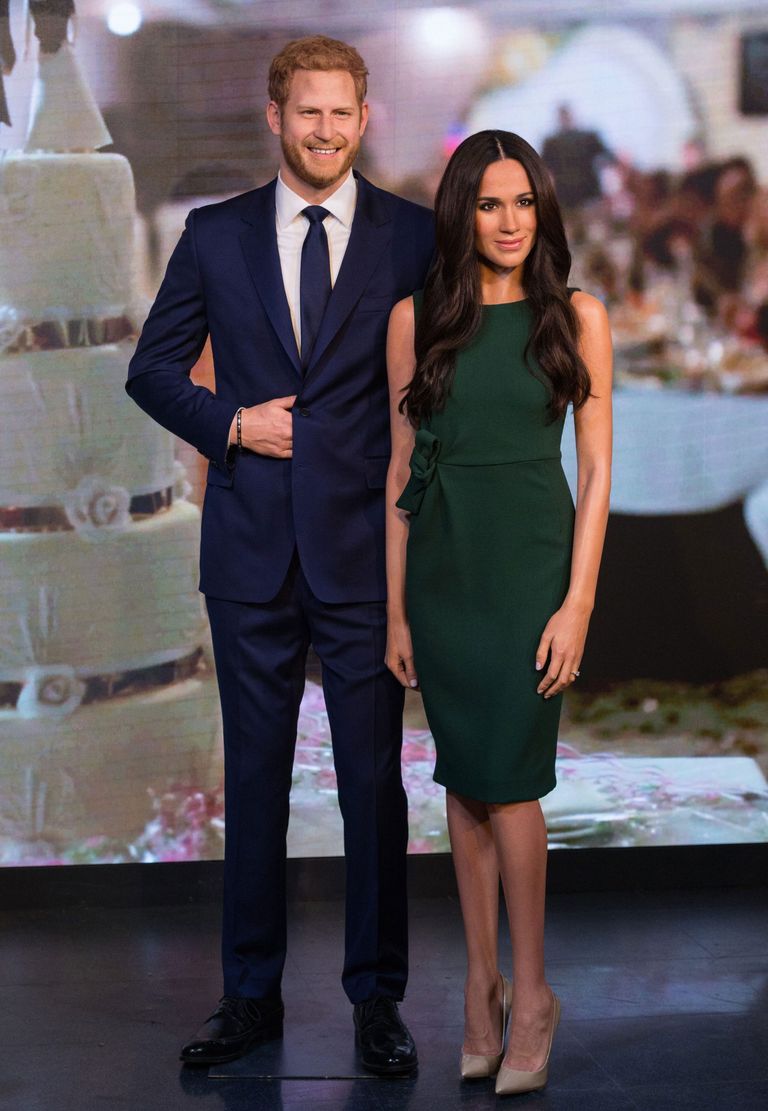 By Amy Hunt
On Wednesday, Madame Tussauds unveiled to the world their newest waxwork figures, of the royal couple of the moment, Prince Harry and Meghan Markle.
The scarily accurate figures will officially join the rest of the royal family at the museum on the real couple's wedding day, 19th May.
But before finally settling at Madame Tussauds, the Harry and Meghan figures enjoyed a quick tour of some of the major TV channels.
One of the first up was the BBC, where the royal waxworks visited the BBC Afternoon Live show, hosted by Simon McCoy.
While there, a representative from Madame Tussands shared that while Meghan's waxwork was of course new, Harry's was an update of his pre-existing figure.
The model of the Prince has been updated to feature his relatively new facial hair, and his engagement day outfit. Meghan too is dressed in a green dress similar to the former actress' P.A.R.O.S.H design, which she wore on the day their happy news was announced to the world.
The royal waxworks also toured around the BBC offices, startling a few members of staff along the way.
The faux Harry and faux Meghan had earlier paid a visit to the ITV offices, where they met with some other famous faces.
The waxworks were placed in the This Morning studios, where hosts Holly Willoughby and Philip Schofield got a chance to see them.
During their visit, Philip remarked on the amazing attention to detail on Meghan's waxwork. He said, "I mean, is every mole in the right place?', to which the Madame Tussauds representative confirmed, "Yes, yes."
He also revealed that the ring on the model is a copy of Meghan's real engagement ring - with an extra bit of added sparkle put into it.
Prince Harry's waxwork was originally made to commemorate his 30th birthday in 2014.
MORE: Brand new details revealed about Harry and Meghan's wedding day
Fans can first catch a glimpse of the royal waxworks on 18th May - marking Harry and Meghan's last night of 'freedom'. There will be an over-18s party held at the attraction on the evening of 18th May, before the figures go on official public display on the day of the wedding, 19th May.
Of course, it's now just over a week until the real-life Harry and Meghan tie the knot at St. George's Chapel. The couple will marry at midday on the day, before embarking on a procession around Windsor town at 1pm.
Reports suggest that Meghan's top-secret wedding dress is now hidden in a secret location in Windsor Castle, until the big day.