Prince Charles admits 'great shame' surrounding pandemic's effect on important milestone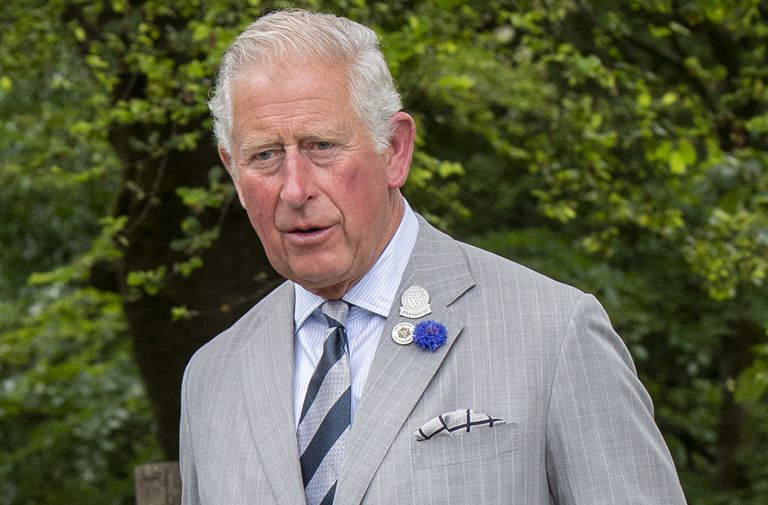 (Image credit: Getty)
Prince Charles has admitted he has 'great shame' around the effect that the coronavirus pandemic has had on an important milestone in his life.
Prince Charles has spoken out on his sadness and 'shame' at the cancellation of the an important event in the royal calendar.
The Duke of Rothesay penned a lovely message to contribute to the foreword of the special 125th anniversary edition of the National Trust Magazine, where he opened up on his disappointment at the cancellation of the organisation's 125th Anniversary Garden Party.
The celebration was due to take place at Buckingham Palace next Thursday on 14th May. However due to the outbreak of the coronavirus pandemic and the current social distancing measures that are in place throughout the country, the party was cancelled along with a number of other royal events.
MORE: Prince William helping the air ambulance service in THIS special way during lockdown
'This year marks the 125th anniversary of the National Trust,' wrote the heir apparent in his foreword. 'It also happens to be my 25th year as President of this great British institution which, with your valuable support, continues to play a vital role in our national life'.
'I believe passionately that today's challenges make the National Trust more important than ever,' he continued. 'And, as I write this now, events are progressing at the most extraordinary pace and are touching all our lives.
'The global spread of coronavirus is challenging society in a way that we have not experienced for generations and as a direct impact it has, of course, necessitated the temporary closure of the National Trust's properties, parks and gardens too.
Opening up on his sadness at the situation, the royal carried on, 'Sadly, the situation has also forced the cancellation of the 125th Anniversary Garden Party that was due to take place at Buckingham Palace on Thursday 14th May, when I had much been looking forward to meeting many of you.
'While this is undoubtedly a great shame, I know the anniversary will not be overlooked and I shall do whatever I can to play my part in celebrating this important milestone – however remotely'.
Clarence House informed royal fans of the speech via their Instagram page, where they shared a lovely series of photos of the National Trust sites, as well as the Duke carrying out his work for them.
MORE: Duchess of Cambridge surprises new mum by virtually visiting NHS maternity unit
'🍃🌳 This year marks the 125th anniversary of the conservation charity @nationaltrust, of which The Prince has been President for 25 years,' they wrote alongside the post.
'The organisation works to protect and care for the nation's coastline, historic sites, countryside and green spaces for everyone to enjoy whilst allowing nature to thrive'.