Prince Charles' reign will see the royal family face a 'whole different ball game'
Prince Charles' reign will mean a 'very different Monarchy' according to royal rebels.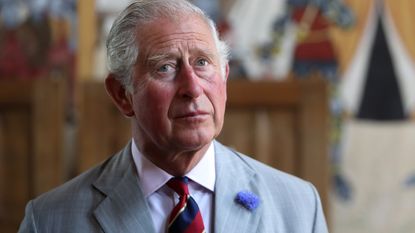 (Image credit: Chris Jackson/Getty Images)
Campaigners have claimed the royal family will be a 'very different' Monarchy when the Queen passes away as future King Prince Charles won't be afforded the same level of respect or popularity.
Royal watchers are sure that Prince Charles will shake up the Monarchy.
Many believe the Royal Family will struggle to survive after Her Majesty's death.
---
Royal rebels have suggested the royal family will be the centre of more scrutiny when Prince Charles becomes King.
The Queen has been such a steadfast pillar of popularity within the country for so many years, that people have too much respect to question the monarchy.
But, CEO of Republic, Graham Smith, told Express.co.uk that he believes opinions will quickly change when the Queen passes away.
He said, "The Queen's position has been the heat shield, a protection from all sorts of things, where other institutions would have been roundly criticised and possibly brought down."
With the Queen's historic reign spanning over 70 years set to be celebrated this summer at the Queen's Platinum Jubilee, Her Majesty is a much-loved part of the country.
But Graham doesn't think Prince Charles will ever match her level of popularity.
"Prince Charles is not going to inherit the popularity and respect that the Queen enjoys. Not even close," he explained.
"It's going to be a whole different ball game. It's going to be a very different monarchy, and it's going to be one it's very easy to criticise openly, and challenge openly."
It's not the first time it's been said that the royal family will look different under the reign of Prince Charles.
Not only has Prince Charles already started to streamline the monarchy, the future King is set to break tradition and remain living at Clarence House when he ascends the throne.
Prince Charles has waited a very long time to become King and has no doubt been making plans along the way.
It's been well documented by experts that Prince Charles will likely want to adjust the way the Royal Family is structured in the future and is keen for 'change'.
"Prince Charles has wanted for a very long time to cut the monarchy down to save costs and to make people be worth the money that they got from the taxpayer," royal biographer Angela Levin has suggested on talkRADIO.
"This could include culling members of the family who currently remain on the periphery."
"I imagine that that might be when Harry and Meghan are ditched from being members of the Royal Family," Angela revealed.
"I think the outer edge, which the Queen has wanted to keep together for a very long time for sentimental reasons, which at her age she didn't really particularly want change, which is understandable."
"But he wants to change and I think he will do that."
Georgia writes across Woman & Home and Good to Know and specialises in all things royal. Previously labelled the "Queen of the royals," Georgia knows the whose who and what's what when it comes to the monarchy. When she's not eagerly following the royal family, Georgia enjoys shopping and self-care. She lives with this motto in mind; "if your dreams don't scare you, they aren't big enough."