Prince Charles' surprising fashion week connection revealed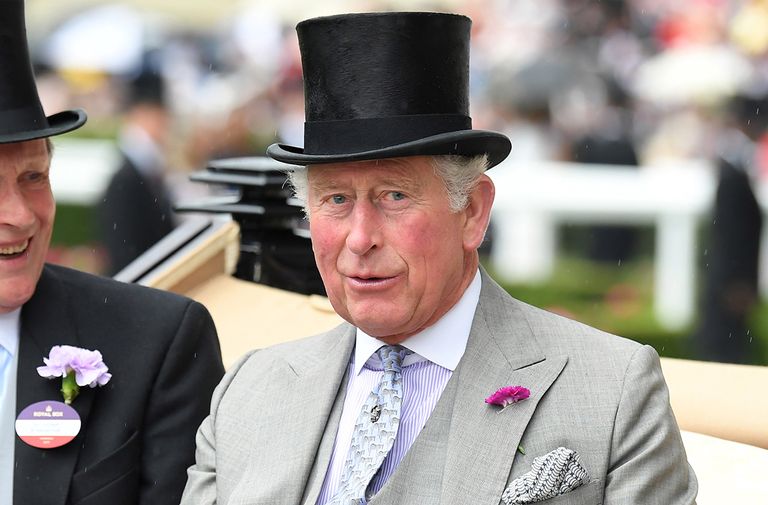 (Image credit: Getty)
Prince Charles has a surprising connection to this season's London Fashion Week. After meeting a pair of designers last year, the heir apparent has been honoured on the fashion week catwalk.
Prince Charles has a surprising connection to this season's London Fashion Week.
After the heir apparent met a pair of designers last year, fashion enthusiasts were able to enjoy a nod to him on this season's catwalk.
In other royal news, Duchess Meghan was spotted sporting a gorgeous bracelet that had a very special meaning behind it.
Prince Charles isn't usually a regular on the London Fashion Week scene.
However, he made an appearance at one of this season's shows in the form of something special from his garden.
Nettles grown at Prince Charles' Highgrove home have been used as part of one of the fashion week catwalk shows.
Eco-friendly fashion designers Vin + Omi, who focus on using fibres from nettle stems to make up a cashmere-like fabric for their clothing, used nettles harvested from the royal's garden after he gave permission for the pair to use them for their designs.
The Prince met the designers last year at a reception for the Positive Fashion initiative, which encourages sustainability in one of the most environmentally harmful consumer industries.
And after they spoke about their use of nettles in their clothing, the heir apparent offered up the use of his garden weeds.
'I've got lots of those at Highgrove,' he said, according to The Guardian.
More: Queen to give Prince Charles new title to mark transition of power, expert claims
The future monarch later invited the fashionable pair to his Highgrove home, where they met with the Prince's head gardener Debs Goodenough.
With the help of a team of students from Oxford Brookes University, the team collected 3,000 nettle plants to be used in the designers' clothing line.
They made their debut earlier this week when the pair showcased the nettle clothing in their London Fashion Week Spring/Summer 2020 show.
And while Prince Charles wasn't there to see them, head gardener Debs was part of the show's audience.
Who knows, next year we might glimpse Prince Charles on the FROW…