Prince Charles has written his first ever social media post for an important reason
Prince Charles shared his first ever Instagram post!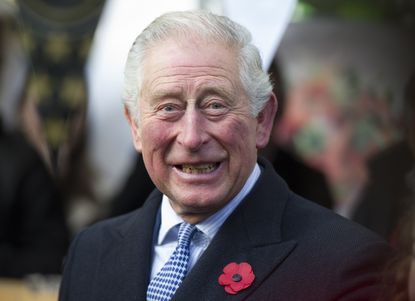 (Image credit: Getty)
Prince Charles has penned his first ever social media post ahead of his tenth visit to India.
The Prince of Wales penned a personal message to the 894,000 followers of the Clarence House Instagram account alongside a photograph of himself and his wife, the Duchess of Cornwall.
The message was written ahead of Charles royal visit to India - his tenth official visit to the country.
Expressing his admiration for the Sikh community, Prince Charles wrote, 'As I depart for India, on my tenth official visit, I did just want to convey my warmest best wishes to all of you in the Sikh Community in the United Kingdom, and across the Commonwealth, on the 550th Birth Anniversary of Guru Nanak Dev Ji.'
Charles continued, 'The principles on which Guru Nanak founded the Sikh religion, and which guide your lives to this day, are ones which can inspire us all – hard work, fairness, respect, and selfless service to others. In embodying these values, Sikhs have made the most profound contribution to the life of this country, and continue to do so, in every imaginable field, just as you do in so many other places around the world.'
Then, speaking on behalf of himself and the Duchess of Cornwall, he said, 'This week, as Sikhs everywhere honour the founder of your faith, my wife and I wanted you to know just how much your community is valued and admired by us all, and that our thoughts are with you at this very special time.'
In the comment section beneath the post, royal fans responded to the thoughtful announcement.
'What wonderful words if only we all aspire to those principles the world would be a better place 👏👏,' one wrote.
'A great speech😍🙏😍,' added a second, while a third chipped in, 'Very well written message from the Prince.'
MORE:Duchess of Sussex shares rare pre-royal throwback photo for this special reason (opens in new tab)
It appears to be the very first time that the Prince of Wales has himself written a personal message on one of the royal social media accounts.
Usually, posts are drafted up by members of the royal staff, rather than the royals themselves.
But there appears to be somewhat of a shift happening - with the Duchess of Sussex, and Duchess of Cambridge recently also having written their own social media posts, on the SussexRoyal and KensingtonRoyal accounts respectively.
It's certainly another great insight into the world of the royals!