Prince Charles cancels HMS Queen Elizabeth tour after tragic accident
Prince Charles cancels tour last minute—Clarence House reveals the tragic reasoning hours before the event was due to take place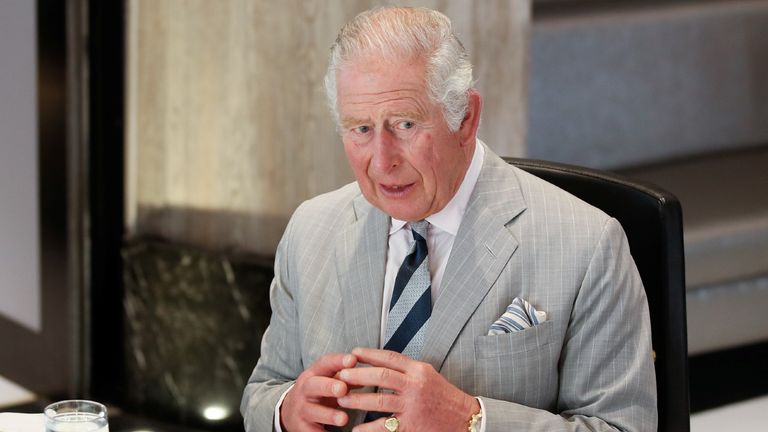 (Image credit: Peter Nicholls - Pool/Getty Images)
Clarence House have announced that Prince Charles was forced to cancel his HMS Queen Elizabeth tour after a tragic accident. The news broke only hours before he was due to visit the warship.
Prince Charles was scheduled to visit the HMS Queen Elizabeth on the last day of his tour.
After news broke of a plane crash, the royal was forced to pull out of the highly anticipated visit.
The world has been watching as Prince Charles jetted off on first royal overseas tour in two years, following an important call with Queen, with his wife Duchess Camilla by his side.
On the last day of their tour, Prince Charles canceled HMS Queen Elizabeth visit just days after a tragic accident befell one of its fighter planes. An F35 jet from the warship crashed in the Mediterranean on Wednesday, Nov 17, 2021. Thankfully, the pilot was able to eject in time and was returned safely to the ship.
A spokesperson for the Ministry of Defence said in a statement, "A British F35 pilot from HMS Queen Elizabeth ejected during routine flying operations in the Mediterranean this morning."
"The pilot has been safely returned to the ship and an investigation has begun, so it would be inappropriate to comment further at this time."
Following the incident, the UK's Ministry of Defence launched an investigation which is ongoing. Tobias Ellwood, a former soldier who chairs the Commons Defence Select Committee, said after the crash that he had, 'many questions,' that needed to be answered.
HMS Queen Elizabeth is the largest and most powerful vessel ever constructed for the British navy. It can carry up to 40 aircraft, including F35Bs. It was believed, according to the Express, that the Prince was expected to meet with the warship's high command. Also, that he was scheduled to watch the launch of one of the F35 jets from the ship's flight deck.
The visit was due to mark part Prince Charles and Duchess Camilla's two-day trip to Egypt. Hours before the Prince of Wales was due to visit, a Clarence House spokesman said, "For operational reasons, the visit to HMS Queen Elizabeth has been canceled."
Despite this change of schedule, the trip has been largely a success. Duchess Camilla and Queen Rania stunned fans when they joined forces at royal engagement
Understandably, following Prince Charles' candid update amid the Queen's health woes, the royal couple will be glad to get home to see her majesty.