Prince Charles reveals he got 'lucky' with his battle against coronavirus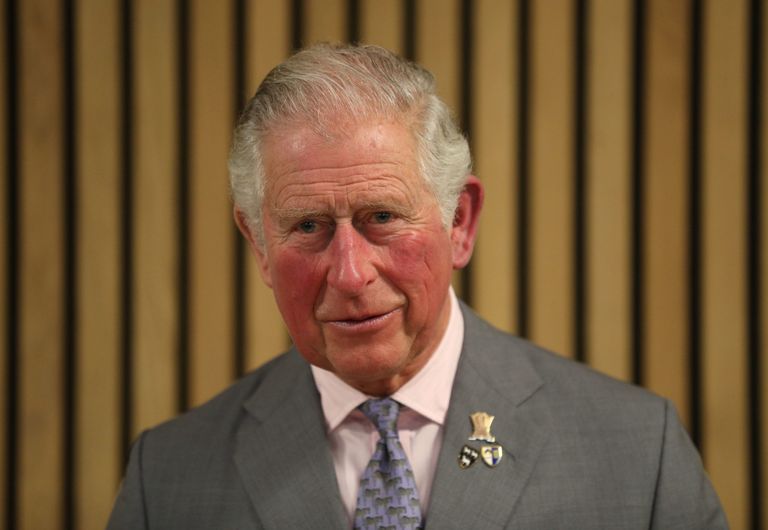 (Image credit: Getty Images)
The Prince of Wales said he "got away lightly" with coronavirus after contracting the deadly virus back in March.
Prince Charles opened up about his experience of COVID-19 saying he was "lucky" and "got away with it quite lightly" after contracting coronavirus back in March
The future King said he feels for those who have lost their loved ones and described it as "ghastly" that they couldn't be with them due to lockdown
Prince Charles feels lucky to be alive following his battle with coronavirus.
The future King contracted the deadly disease back in March, but thankfully made a speedy recovery.
Opening up about his experience of covid-19, Charles, 71, said, "It makes me even more determined to push and shout and prod. I was lucky in my case and got away with it quite lightly."
Having been through it himself, The Prince of Wales can empathise with those who have suffered with the virus or lost loved ones to it.
"I've had it, and I can so understand what other people have gone through," he explained. "I feel particularly for those who have lost their loved ones and have been unable to be with them at the time.
"That, to me, is the most ghastly thing. But in order to prevent this happening to so many more people, I'm so determined to find a way out of this."
Charles - who is married to Camilla, Duchess of Cornwall - spoke out about his experience of coronavirus as part of a new series, Sky News' After The Pandemic: Our New World.
With the world in lockdown as the fight against the coronavirus continues, Charles recognised what has been a "challenging" time.
"I can't tell you how much I sympathise with the way that everyone has had to endure with this unbelievably testing and challenging time."
With Prince Charles self-isolating at his Scottish home, the Queen is currently in quarantine at Windsor Castle, as she is extremely at-risk of falling ill from the virus.
Her Majesty is said to be in "excellent spirits" and going on daily horse rides to keep her spirits up.
An insider told Vanity Fair, "One of the nicest things for the Queen is that she is getting to spend more time with her husband than she usually would. They have dinner together in the evenings and I imagine the Queen is of the generation where she dresses for dinner."