'Moving and brave' - fans of Meghan Markle congratulate the Duchess on her bravery in revealing details of her miscarriage
The Duchess of Sussex wrote an emotional opinion piece for the NY Times about her miscarriage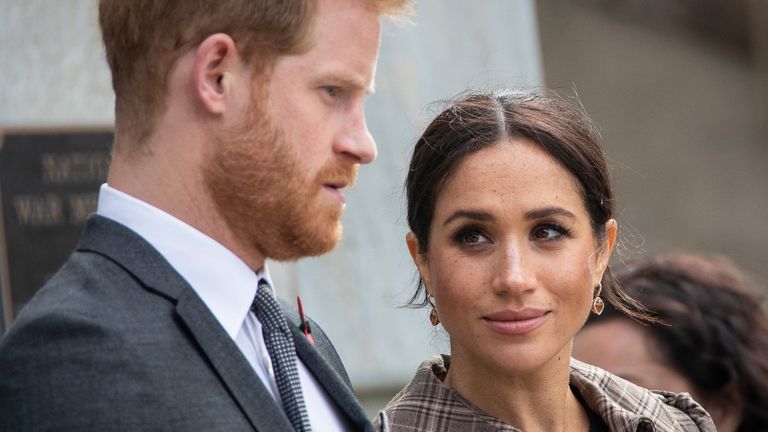 (Image credit: Rosa Woods - Pool/Getty Images)
By Sarah Finley
Fans of Meghan Markle have taken to Twitter to support the Duchess and applaud her for speaking out about miscarriage - calling her account 'moving and brave'.
• Meghan Markle revealed that she miscarried her second child with Prince Harry
• The news was revealed in a NY Times opinion piece, written by the Duchess of Sussex
• In other royal news Kate Middelton's latest project has broken records
Meghan Markle had her first child with Prince Harry last May and speculation was growing about when she would announce their second.
After the emotional piece was published on the NY Times website, where she revealed that 'losing a child means carrying an unbearable grief' many of her fans took to Twitter to share support for her.
One fan shared the article and said: "A really moving article by Meghan Markle on the pain experienced after a miscarriage."
While another said: "The most heartbreaking news, but a hopeful and moving piece by Meghan Markle". One more fan also added: "Heart is broken for #MeghanMarkle going through a miscarriage. Wouldnt wish it on my worse enemy."
In the article, Meghan also wrote that miscarriage isn't spoken about enough, despite many people going through the same pain.
This, in turn, made others take to the social media platform to share their stories of miscarriage. One fan of the Duchess said: "As someone who had 2 miscarriages and open about it, I am always in awe of other women who are writing about it. Meghan Markle wrote an amazing, raw, moving piece about it here."
Another opened up on Twitter by sharing: "Thank you Meghan Markle for writing so honestly about miscarriage. I've lost two pregnancies and it was one of the loneliest times I've ever experienced.
"I craved reading about other people's stories. To know I was not alone even though each loss ripped a hole in my heart."
Meghan has always been open about her emotions, revealing in an ITV interview last year that she found the pressures of royal life hard. The Duchess and her husband moved to California earlier this year, giving up their titles as senior royals and ending their royal duties.