Meghan Markle reflects on her relationship with Prince Harry—'I'm always proud of him'
Meghan has said she is "always proud" of her husband after the couple attended an event to honor war veterans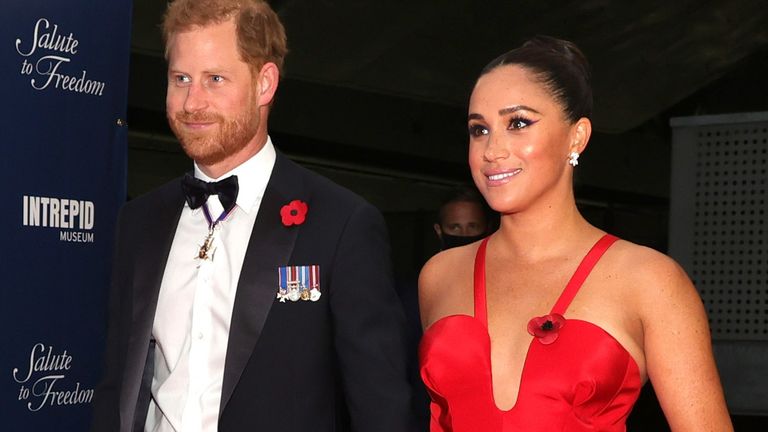 (Image credit: Dia Dipasupil/Getty Images)
The Duke and Duchess of Sussex attended the Salute to Freedom gala at New York's Intrepid Museum where Prince Harry was on hand to bestow medals to veterans. Meghan dazzled in a red Carolina Herrera gown and told reporters on the red carpet she was "always proud" of her husband.
Harry and Meghan attended the Salute to Freedom gala in New York City, where Harry was handing out medals to veterans.
The event was held on the eve of Veterans Day in the US and Armistice Day in the UK.
In other royal news, why does the Queen wear five poppies for Remembrance Day?
Harry and Meghan stunned at the glamorous gala in New York on Wednesday evening, with Meghan donning a radiant red Carolina Herrera gown which perfectly complimented her poppy.
The Carolina Herrera gown wowed with a deep neckline, pleated skirt and thigh-high split.
Meghan complemented her gown with a bracelet belonging to her late mother-in-law, Princess Diana.
The Cartier tennis bracelet is worth nearly $24,000.
Harry cut an equally stylish figure in classic black tie, with the KCVO (Knight Commander of the Royal Victorian Order) Neck Order and Star on his bow tie. This is a medal given by the Queen in recognition of distinguished personal service to the monarchy.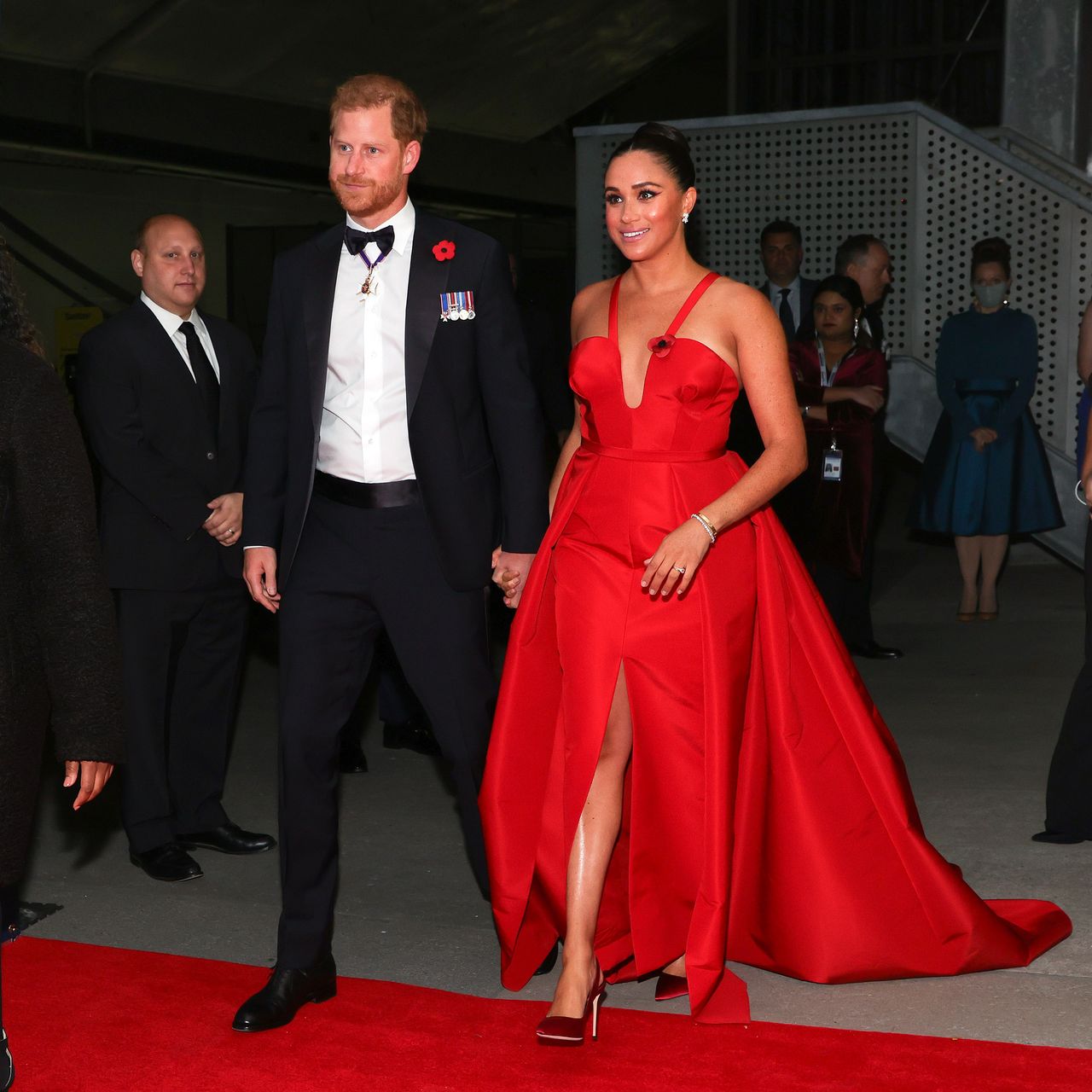 Palace rules allow him to wear these medals but he is no longer permitted to wear his military uniform after he and Meghan stepped away from royal duties early last year, and he was stripped of his titles, including Captain-General of the Royal Marines.
Harry served in the British Army for ten years, so it is an event close to his heart.
He was at the event to hand out medals for the Intrepid Valor Awards to five service members, veterans and military families who are living with the 'invisible wounds of war'.
Harry spoke of his time in the army at the gala, where he touched on the "special bond" shared by the armed forces communities.
In his address to those attending the gala, he said, "I've lived in the US for close to two years now. I have to say, witnessing your support for all those that put themselves in harm's way in defense of our freedoms and liberties—it's remarkable and hugely respected."
"It reminds me of the deep reverence us Brits have for our military as well."
Asked on the red carpet whether Meghan was proud of her husband, she replied, "I'm always proud of him."