Meghan Markle is the most popular royal worldwide, according to huge study
Meghan Markle is the most popular royal - beating the Queen and Kate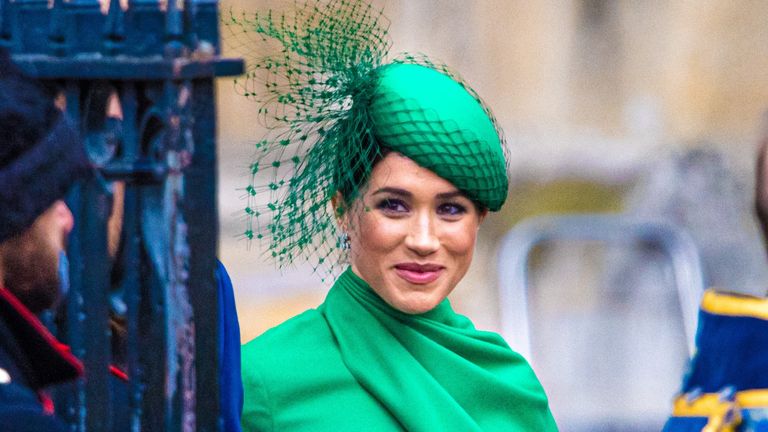 (Image credit: DPPA/SIPA USA/PA Images)
Meghan Markle is the most popular royal after a huge study reveals the Duchess beat off Duchess Catherine for the top spot.
Despite quitting the Royal family and the UK earlier this year with husband Prince Harry, Meghan has climbed to the top of the royal popularity ladder thanks to the huge interest surrounding the actress.
---
The Duchess of Sussex has topped the popularity chart of a huge study into who is the most popular out of all the British Royals.
Were all obsessed with Netflix drama The Crown, due to it being based on the royal family and this latest research shows just how much we love the firm.
Data sourced from across the globe, via YouGov rankings, Google search volumes, Instagram and the Royal calendar, carried out by OnBuy.com has been at the centre of the findings.
These searches were normalised and weighted to establish a popularity score percentage for each of the British Royals - with Meghan coming out top with 14.5%.
READ MORE: The wonder lash serum beloved by the Duchess of Sussex
Close behind Meghan is Catherine, the Duchess of Cambridge who only just missed out on the top spot by 0.1% -even though she came out on top with Instagram popularity searches. Kate is known to share treasured family snaps from her home in Kensington Palace, and they always get the hits when she shares them on her Kensington Royal Instagram account.
And Her Majesty the Queen, Elizabeth II is third place with a score of 14.3%.
But when it comes to the least popular royal, the Duke of York, took this position with just 1.2% popularity.
READ MORE: Zara Tindall is expecting her third child after husband Mike reveals the sweet news on his podcast
Meghan's popularity has come at a time when there is even fewer public appearances as she, Harry and son Archie, one, carve a new life for themselves in Santa Barbara in the United States.
Meghan recently spoke out about her shock miscarriage and shared details to 'shine a light' on the grieving process.
And when it comes to the battle of the brothers, it's Prince Harry (14.2%) who has pipped William, Duke of Cambridge (13.8%) to the post - landing fourth most popular royal.
But some of the royals scandals to hit in recent months has led the Royal Family to have a low popularity score of just 8%.
Surprisingly the late Princess Diana hasn't been included in the research but no doubt she would have been among the top ranking in terms of popularity, after being dubbed "the People's Princess".