Why Meghan Markle's birth didn't go as planned after a last-minute location change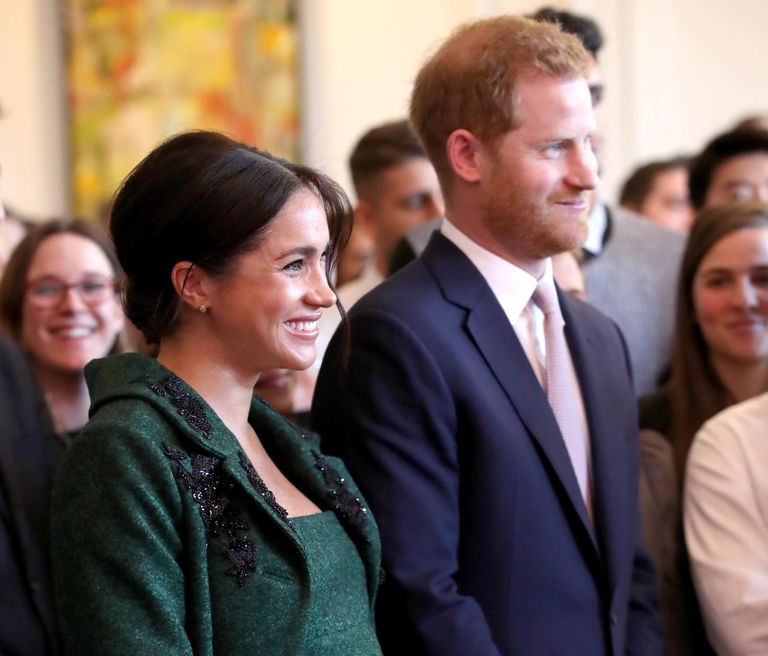 By Amy Hunt
The Bank Holiday brought the happy news that the Duke and Duchess of Sussex had welcomed their first child - a baby boy.
The new addition to the Sussex family was born on 6th May, at 5.26am, with the palace announcing the news a few hours later.
A clearly delighted Prince Harry took part in a press conference shortly after the news was announced to answer questions about his new-born son.
MORE:Inside Frogmore Cottage, Prince Harry and Meghan's new Windsor home
And the new dad couldn't hold back from sharing his happiness, revealing to the press, "'It was amazing, absolutely incredible.
"And as I said, I'm so incredibly proud of my wife. As every father and parent will ever say, you know, your baby is absolutely amazing, but this little thing is absolutely to die for – so I'm just over the moon."
"It's been the most amazing experience I could ever have possibly imagined."
But it seems the delivery of the new baby boy Sussex wasn't quite what the royal couple had planned.
According to royal reporters, new mum Meghan was about a week overdue with her first child. And reports have claimed that rather than have the home birth - at the couple's house, Frogmore Cottage - that she hoped for, she actually gave birth in a London hospital.
The Daily Mail has reported that the Duchess was taken to the exclusive, private, Portland Hospital on Sunday night, before welcoming her child early the following morning.
Buckingham Palace have not yet confirmed where Meghan gave birth, nor whether she was induced given that she was a week past her due date.
But we're sure the royal couple are unfazed by the change of plans - with both admitting they were 'overjoyed' to announce their baby son's birth.
It's thought that Meghan and Prince Harry are happily enjoying some private time as a family at their Windsor home for a few days, before sharing further details, and a photo, of their newborn, in the coming days.
However, the Duke of Sussex will have to take a brief break from his new family's side this week, as it has been announced that he will be heading to the Netherlands on Thursday, for a one-day trip, to launch this year's Invictus Games.
The visit was scheduled to run over two days, but with the birth of the new baby, it's been cut short, meaning Harry won't have to be away from his wife and son for too long.
Meghan also has her mother, Doria Ragland, by her side at Frogmore Cottage - and will likely have plenty of visitors to keep her and her new baby company over the next week!