The surprising reason Catherine and Meghan aren't allowed to wear diamonds before 6pm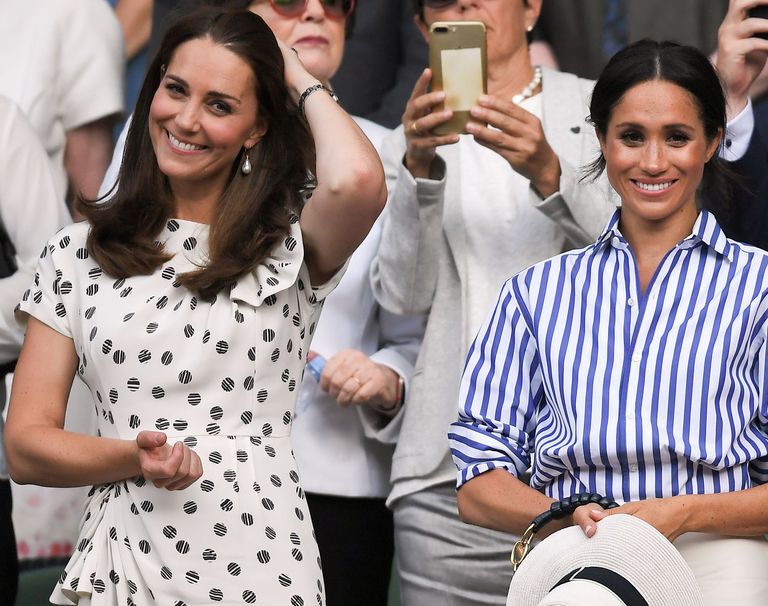 (Image credit: James Gourley/BPI/REX/Shuttersto)
By Sarah Finley
The royal family is known for its rules, but now an etiquette teacher has revealed why the Queen won't let Meghan and Catherine wear diamonds until the evening.
Both the Duchess of Cambridge and Meghan, the Duchess of Sussex, are seen at various royal engagements throughout the day and night, but according to one expert the Queen has made sure that they don't wear diamonds during the day. And the surprising reason why? So they don't come across as 'flashy'.
Etiquette teacher Myka Meier told Meier told news.com.au that it is frowned upon for for Catherine and Meghan to wear them in the day, unless it's for a special occasion.
"They have a team who know what is appropriate for the event they're attending, and Meghan especially would be given a lot of advice on (what to choose)," Myka said.
"Other jewels are worn pre-6pm. Before 6pm, you'll see metallics, gemstones, pearls, sapphires. At night, you'll see the diamonds come out, and that's in order to not come across as flashy in your appearance."
Meghan recently wore diamond earrings to the 100 Days to Peace Gala Music event, in the evening, while she was pictured earlier this year with Catherine at Wimbledon without any jewellery on.
Similarly Catherine tends to wear diamonds to evening events too, opting for pearls or other gemstones for day events.
Apart from their jewellery the expert shared some other insights about what the pair can and can't wear.
"At formal engagements, we typically always see the shoulders covered," she said. "So if (working royals) are going to a charity event or a walk through a hospital or museum, it's expected shoulders will be covered."
While she also added, "Cleavage is something that is not practised, especially during the day."
And the right shoes need to be worn too, "During the day, when the duchesses are on duty, we typically only see closed-toe shoes," she said.
"We often don't see too much of a platform for a day event, and we tend to see open toe only at red carpet events."