Kate Middleton shares laugh with Hold Still model over her cheeky pizza story
Kate Middleton was clearly entertained by the teenage model in her new photography book, Hold Still: A Portrait of our Nation in 2020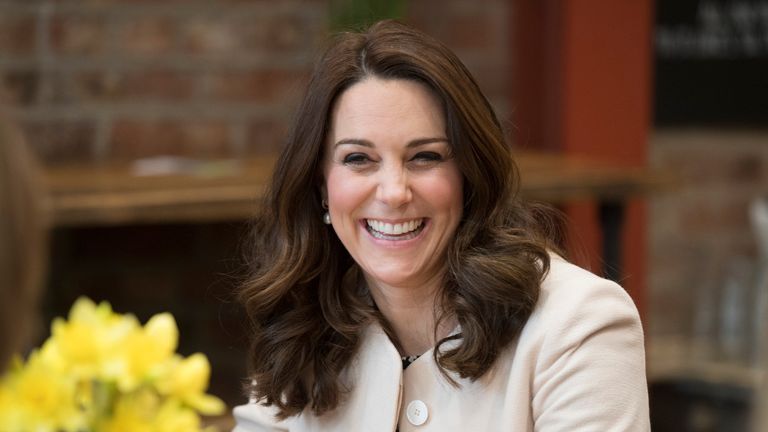 (Image credit: Paul Edwards - WPA Pool / Getty Images)
Kate Middleton has shared a laugh with a young woman who appeared in her new photography book, after hearing the surprising story behind the captivating portrait.
Kate Middleton let out an unexpected laugh during a recent phone conversation with a teenage student.
The Duchess of Cambridge enjoyed an amusing moment with the daughter of Niaz Maleknia, whose poignant picture, 'Cancelled', was selected for her photography book, Hold Still: A Portrait of our Nation in 2020.
---
The Duchess of Cambridge couldn't help but chuckle during a funny phone conversation this week, in which she spoke with one of the finalists chosen for Hold Still: A Portrait of our Nation in 2020.
The recorded chat, which was uploaded in its entirety to Prince William and Kate's new Youtube channel, was the second in a series of phone calls to help promote the couple's mental health initiatives.
Kate took the time to personally thank and congratulate fellow Londoner Niaz Maleknia, whose shot of her teenage daughter was selected as part of the 100 photos for the National Gallery exhibition.
In the moving image, which is aptly named 'Cancelled', 18-year-old Romy can be seen holding up a blank A-Levels history exam and staring intensely at the camera. The secondary school student was undeniably disappointed by the anti-climactic send-off, but that's not the only reason she didn't look too pleased.
Joining the conversation, Romy admitted she wasn't in the mood to pose for her mother at the time—only agreeing to the task on one condition.
"The photo was actually taken on the day that was supposed to be my last day of A-Levels," she said. "I think I was in a really bad mood that day. She had to bribe me with pizza."
The unlikely backstory left Kate in hysterics, providing some much-needed comic relief for the phone call's heavy subject matter. The duchess spoke candidly about mental health during the exchange, sharing some words of support with Romy when the teenager revealed she knows a lot of people struggling with their mental health.
"Everyone's sort of experienced something together in a way, so there's no shame in talking about it, and that's what we've been really keen to do, is break that stigma," she said.
The Cambridges are not the only Royal Family members to campaign for mental health awareness. Prince Harry and Meghan Markle, who have both shared their own personal struggles with the public over the past few years, are also on a mission to break the taboo around this crucial issue. The Duke of Sussex recently confirmed he has signed onto a major new project, which will see him explore 'unresolved trauma' alongside Oprah in an upcoming mental health documentary.
Emma is a news writer for woman&home and My Imperfect Life. She covers the Royal Family and the entertainment world, as well as the occasional health or lifestyle story. When she's not reporting on the British monarchy and A-list celebs, you can find her whipping up vegan treats and running the roads to cheesy '90s pop music...but not at the same time, obviously.