The surprising woman who inspires the Duchess of Cambridge's parenting style
How sweet!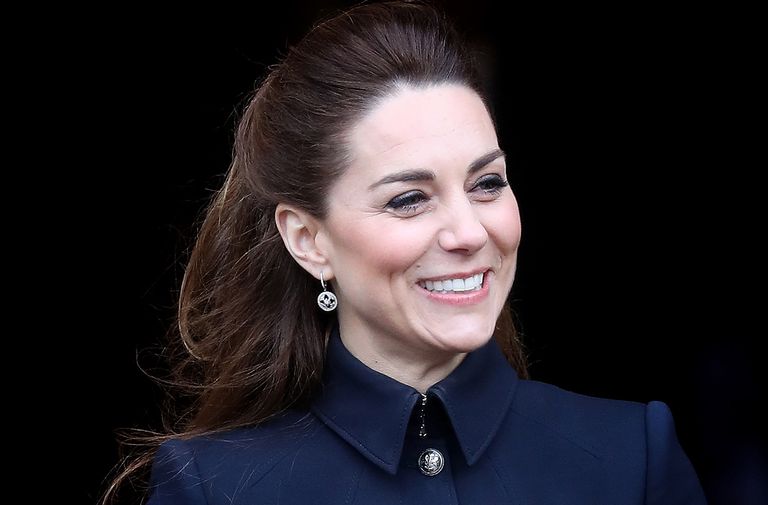 (Image credit: Getty)
The Duchess of Cambridge revealed the woman who inspired her parenting during an interview on Giovanna Fletcher's parenting podcast.
---
The Duchess of Cambridge revealed the woman who inspires her parenting style to her three children when speaking to author Giovanna Fletcher on her podcast earlier this year.
Duchess Catherine is mum to six-year-old Prince George, four-year-old Princess Charlotte and one-year-old Prince Louis.
While speaking about her family life with her three little ones and husband Prince William with author and TV presenter Giovanna Fletcher on her Happy Mum, Happy Baby podcast, the Duchess reveals where she gets her parenting inspiration from.
In her candid chat, Catherine credited her "amazing granny" Valerie Glassborow, who worked as a Codebreaker at Bletchley Park during the second World War, for her parenting style.
"I had an amazing granny who devoted a lot of time to us," said the Duchess fondly, "playing with us, doing arts and crafts and going to the greenhouse to do gardening, and cooking with us".
The mum-of-three then went on to say how her grandmother's role in her childhood influences her own parenting, adding, "And I try and incorporate a lot of the experiences that she gave us at the time into the experiences that I give my children now".
Duchess Catherine also spoke about how she feels like a "happy home" and "safe environment", like what she had during her own childhood, are essential to children's development and she tries to influence her own children's lives with those factors.
"As children, we spent a lot of time outside and it's something I'm really passionate about," she said. "I think it's so great for physical and mental wellbeing and laying (developmental) foundations.
"It's such a great environment to spend time in," she added, "building those quality relationships without the distractions of 'I've got to cook' and 'I've got to do this,' And actually, it's so simple".