Kate Middleton reveals the one thing that gets her through difficult times - and it's seriously relatable!
She's one of us!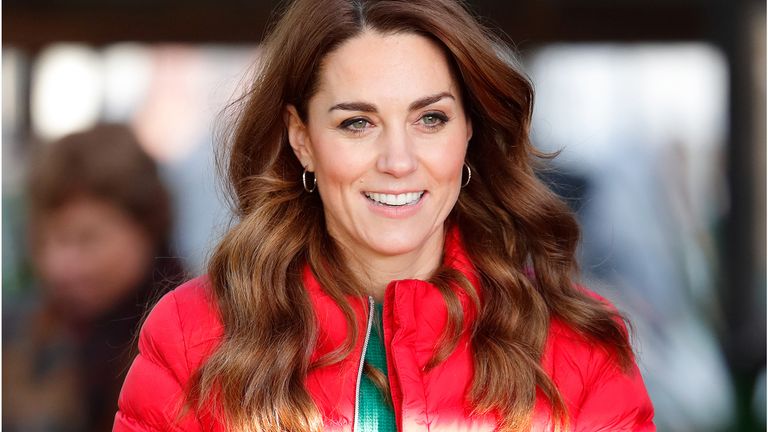 (Image credit: Max Mumby/Indigo /Getty Images)
More from Woman&Home 
• Stay stylish with our pick of the best jeans
• Best leggings for style, comfort, and exercise
• Beat the chill with our best winter coats
The Duchess of Cambridge has given an insight into how she overcame the struggles of motherhood during a video call with Little Village HQ.
Kate Middleton is mother to three of the world's most famous and influential children - Prince George, Princess Charlotte and Prince Louis. And, there are suggestions that a fourth child could be in the pipeline.
But that doesn't mean the Duchess of Cambridge is immune from feeling all of the same "overwhelming" emotions that follow the birth of a child.
And now Prince William's wife has revealed the one thing that she relied on during the days she was struggling, weeks after opening up about lockdown loneliness.
"It's the sitting down with a cup of tea, having a chat, sharing your experiences with other mothers and things like that - that's what makes such a massive difference," she revealed during a video call with Little Village HQ. 
"And that is what is so important, is to know where to reach out to if you're struggling and need help."
Kate previously revealed she experienced a feeling of isolation when she became a mother for the first time. 
"It was the first year and I'd just had George – William was still working with Search and Rescue - and we came up here and I had a tiny tiny baby in the middle of Anglesey," Kate confessed last year. 
"It was so isolated, so cut off. I didn't have any family around and [William] was doing night shifts," she revealed. "So many families now are so spread out. It's much harder to rely on other generations for support."
As a first time mum, Kate said there aren't any books or material to prepare you for how you might feel.
The Duchess said, "Nothing can really prepare you for you the sheer overwhelming experience of what it means to become a mother. It is full of complex emotions of joy, exhaustion, love, and worry, all mixed together.
"Your fundamental identity changes overnight. You go from thinking of yourself as primarily an individual, to suddenly being a mother, first and foremost."
Kate spoke with mothers who have used Little Village HQ in recent months to support them through motherhood. 
The Duchess said she wanted to "check in" during what has been "a particularly tricky time during lockdown."
Like most parents up and down the country, Kate too has struggled with the pressure of homeschooling three children amid the global pandemic and has been left "exhausted". 
"We've had to become a teacher - and I think, personally, I feel pulled in so many different directions and you try your best with everything but at the end of the day I do feel exhausted," she confessed.