Duchess of Cambridge reveals the relatable reason she felt 'isolated'
Duchess Catherine felt like many mums do after giving birth.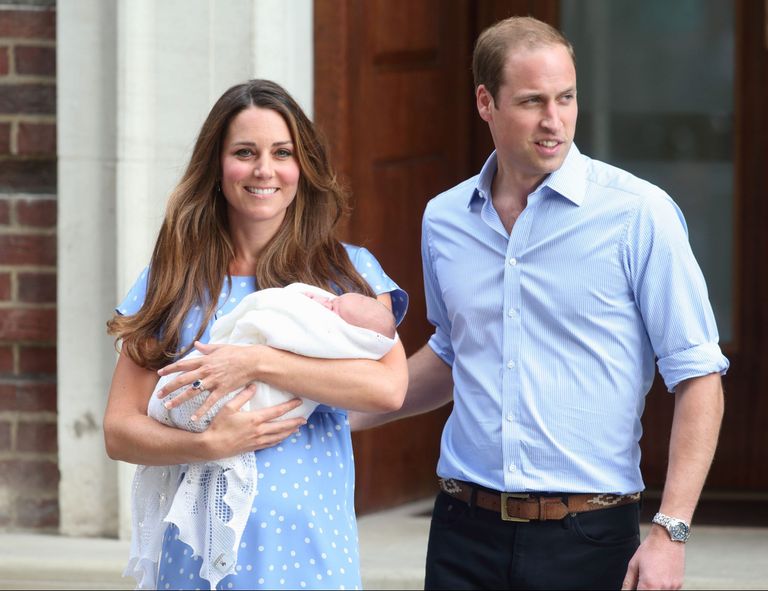 (Image credit: Getty)
The Duchess of Cambridge has opened up about life as a brand new mum, admitting that she felt "isolated" after the birth of her first son, Prince George.
The Duchess of Cambridge, Kate Middleton, has confessed that she felt "cut off" and "isolated" after the birth of her first child.
She made the confession during her visit to a Welsh children's centre today, where she met with other mums.
Duchess Catherine arrived in Cardiff today on a solo engagement and visited Ely and Careau Children's Centre.
During her time at the centre, the Duchess chatted with new mums and got honest about her own experience as a first time parent.
After Prince George's birth, Duchess Catherine and her husband, Prince William, resided in Wales' Isle of Anglesey.
Confessing that looking after little George, who is now six, while Prince William was away working for the RAF left her feeling away from it all.
Recalling her experience after meeting with mums who come the children's centre for support, Catherine told the staff, "It's nice to be back in Wales! I was chatting to some of the mums earlier.
"It was the first year and I'd just had George. William was still working with Search and Rescue and we came up here and I had a tiny, tiny baby in the middle of Anglesey .
"I was so isolated, so cut off. I didn't have any family around and he was doing night shifts."
Expressing the importance of the baby group further, the Duchess added, "I didn't have any family around and he was doing night shifts.
"If only I had had a centre like this."
The future Queen consort's day out came as part of her 24-hour tour of Britain in honour of her newest Early Years initiative.
The trip comes alongside the launch of her survey on childhood development called 'five big questions on the under fives'.