Kensington Palace shares behind the scenes pictures of Duchess of Cambridge at work during moving photography project to mark 75th anniversary Holocaust
The photos will form part of an exhibition later this year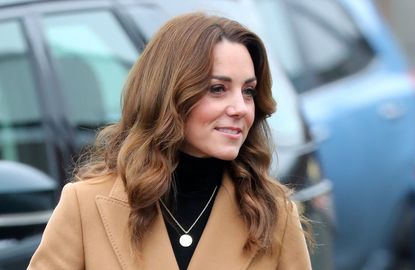 The Duchess of Cambridge has taken photographs of two Holocaust survivors to mark the 75th anniversary of the liberation of Auschwitz.
Steven Frank and Yvonne Bernstein are pictured alongside grandchildren in photos to mark Holocaust memorial day, which is today - January 27.
The pictures will be used in an exhibition later this year, which is set to bring together 75 images of survivors and their family members to mark the 75 years since the end of the Holocaust.
The duchess - who is patron of the Royal Photographic Society - said, "despite unbelievable trauma at the start of their lives" they were "two of the most life-affirming people that I have had the privilege to meet".
She added, "They look back on their experiences with sadness but also with gratitude that they were some of the lucky few to make it through.
"Their stories will stay with me forever."
Yvonne, an 82-year-old originally from Germany, hid as a child in France for most of the Holocaust.
She is photographed along with her 11-year-old granddaughter, Chloe Wright.
Steven was one of a few children to make it out alive from multiple concentration camps. His father was gassed to death for speaking out against the Nazis.
Kensington Palace also shared black and white behind the scenes images of the Duchess at work.
The project is a collaboration between the Holocaust Memorial Day Trust, Jewish News and the Royal Photographic Society.
Today, the Duchess of Cambridge will be joined by her husband, Prince William, at the UK Holocaust Memorial Day commemorative ceremony in Westminster.
Holocaust Memorial Day also acts as a day of remembrance for those lost in the genocides in Cambodia, Rwanda, Bosnia, and Darfu.
Lizzie Thomson is a regular contributor to woman&home, and also contributes to Metro.co.uk, Ideal Home, Culture Trip, and Evening Standard, covering all things lifestyle.