Kate Middleton didn't want fame—she wanted a 'country house, kids and an AGA'
All Kate Middleton ever wanted was the perfect family life in the countryside, one of her friends has claimed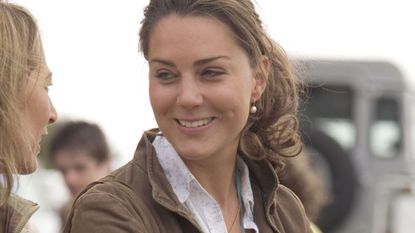 (Image credit: Photo by Anwar Hussein/WireImage/Getty)
For Kate Middleton, fame and life in the spotlight was never something that was a goal, one of her friends is said to have revealed.
---
A royal expert has claimed that one of Kate Middleton's closest friends once told her that all the Duchess had ever wanted was a quiet country life, filled with dogs and children—a far cry from her incredibly public life as the wife and mother of future Kings.
Of course, Kate does relish in the royal perks of spacious countryside homes, like her and William's Norfolk abode Amner Hall, when she is off duty. But her day-to-day life, consisting of taking on royal engagements and living in London's Kensington Palace, means her life is busy, public and often scrutinized.
And while Kate chose to marry into the spotlight of the royal family when she tied the knot with Prince William in 2011, it turns out that it's not what she always dreamed of.
Royal correspondent Emily Andrews has said that one of Kate's close friend's once revealed to her that a house in the country, children, dogs and an AGA was what she hoped her future would hold—not an important job or fame.
"All Catherine ever wanted was a house in the countryside, loads of kids, dogs and an AGA. She wasn't interested in having a big job or becoming famous," Emily told The Sun.
However, Kate is said to be fully committed to excelling in her royal role now that she has settled into life as a mother to Prince George, Princess Charlotte and Prince Louis.
"Family life is incredibly important to her, and motherhood has been the making of her.
"Now that she feels she's achieved that, there's time to turn to her public role and what she wants to achieve there."