I'm A Celebrity… Get Me Out Of Here!'s Ruthie Henshall reveals the royal rules she broke when dating Prince Edward
Scandalous!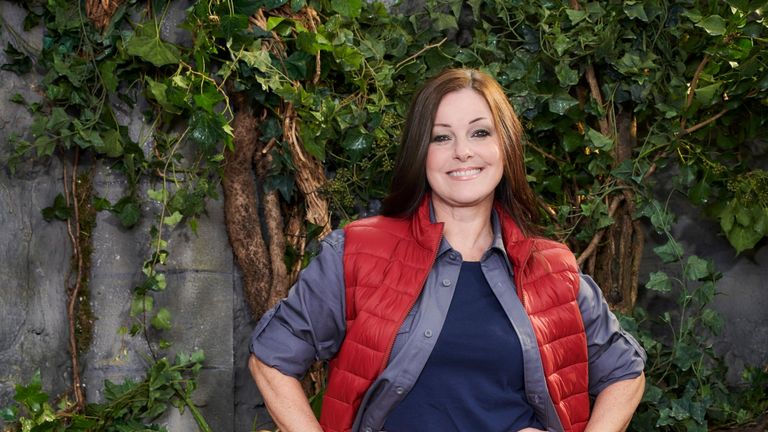 (Image credit: ITV)
Lady Colin Campbell has revealed Ruthie Henshall broke several rules of royal etiquette during her relationship with Prince Edward.
Ruthie Henshall spoke about her relationship with Prince Edward on I'm A Celebrity… Get Me Out Of Here! 
Royal expert, Lady Colin Campbell, appeared on the sister-show, The Daily Drop, and suggested Ruthie should never have "shook the Queen's hand" as she described
It follows royal news that Princess Eugenie has moved into this royal residence
Royal expert, Lady Colin Campbell, has warned Ruthie Henshall that she shouldn't have ever shook the Queen's hand during her relationship with Prince Edward.
There are a number of strict royal protocols that must be followed when meeting senior royals, including curtseying or bowing.
And during a candid chat with Shane Richie on Friday night's episode of ITV's I'm A Celebrity… Get Me Out Of Here! Ruthie revealed all formalities went out of the window the first time she met the Queen.
She said, "He invited me to Windsor for the weekend as we're walking I'm seeing a table outside and there's people sitting round it and I'm thinking that looks like the Queen and I remembered my dad had said to me that if you ever meet the Queen he said you curtsy and call her ma'am.
"I grab her hand like this [handshake], forget all about the curtsy and I'm like really really pleased to meet you, really pleased to meet you."
And Ruthie's admissions didn't stop there as she boasted about royal romps in Buckingham Palace.
She bragged to Shane, "You performed in Buckingham Palce, you sang in the gardens, I s*****d in the bedrooms."
Having previously described Edward's brother, Prince Charles, as "hilarious" the West End actress went on to recall a night she got "p**sed" off of martinis made by the Prince of Wales. 
"I'd never tried it before so I was fairly... I had two of them and I was like woah...", she revealed.
"Let me tell you. Margaret she goes, 'yes, yes, oh sing us a song from that show you're in' and I was in Les Mis at the time. So I sang I Dreamed A Dream and I must have changed key three times because I was so p****d on martinis."
Georgia studied Print Journalism at university in Nottingham, England before going on to work on several leading celebrity magazines, as well as freelance writing for international magazine Grazia Middle East. An enthusiastic, hard-working and ambitious writer, Georgia recently launched her own communications consultancy, farq media. As Director and Founder, Georgia helps businesses with their Public Relations strategy, as well as influencer and celebrity marketing. She also represents several influencers of her own. She lives with this motto in mind; "if your dreams don't scare you, they aren't big enough."