Sarah and daughters Beatrice and Eugenie break royal protocol for this sweet reason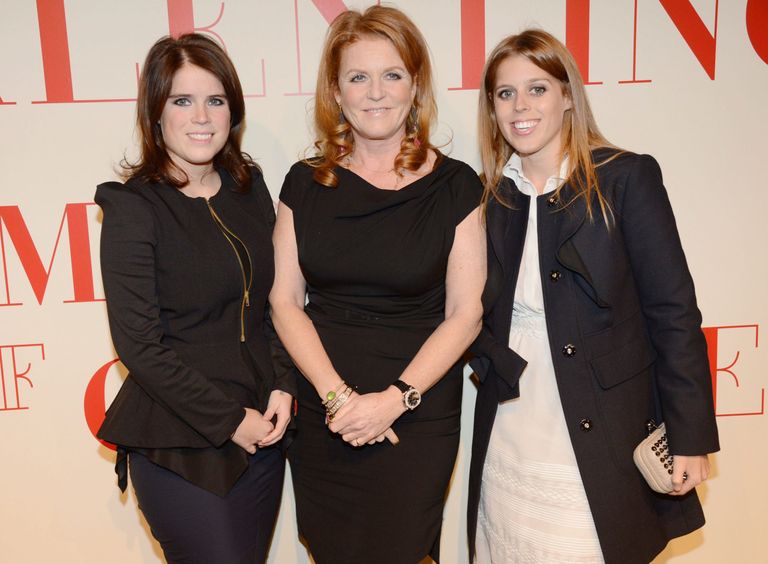 By Amy Hunt
Sarah Ferguson and Princesses Beatrice and Eugenie have shared a poignant message with fans - denying royal protocol by doing so.
On her Instagram, Fergie shared a sweet photo of a painting of a love heart, surrounded by positive messages.
READ MORE:The sweet way Eugenie may follow in her mother's footsteps on her wedding day
Alongside the bottom of the painting, eagle-eyed fans noticed that Sarah and her two daughters had signed their names, in a breach of royal protocol.
However, it seems the royals and their mother made the move for a poignant reason - in order to help raise money for a vitally important charity.
READ MORE:Prince Andrew & Sarah Ferguson; the history of their relationship
The painting was created in aid of Children in Crisis, a children's charity very close to Fergie's heart. The Duchess has worked with the charity for years now, so it's no surprise she roped in her daughters to support them too.
Historically, members of the royal family have been unable to sign autographs, unless doing so on an official document of guest book on a royal engagement.
READ MORE:Royal style file: Princess Eugenie and Princess Beatrice's looks over the years
It's thought that the reason behind the royal rule is to prevent the risk of it ever being forged.
Prince Charles pointed out the protocol, by once telling a fan who asked for an autograph, "Sorry, they don't allow me to do that".
In fact, it's thought that he's only ever signed an autograph once, in Haiti, for victims of the devastating earthquake. The Prince reportedly penned the words 'Charles 2010' on a sheet of paper.
What a rebel!