Duchess of Cambridge hosts secret dinner at Buckingham Palace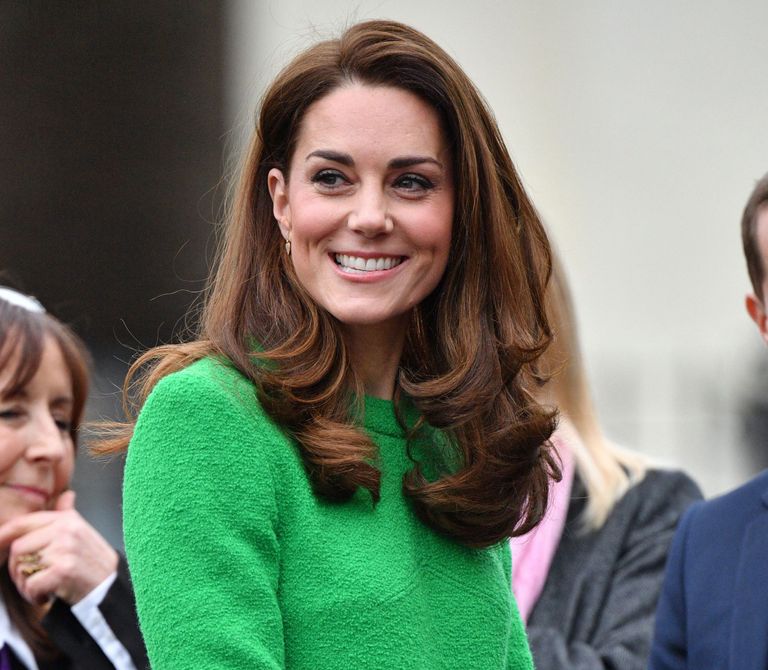 By Amy Hunt
It's been a busy start to the year for the Duchess of Cambridge, and she's showing no signs of slowing down.
On Wednesday night, Catherine surprised royal watchers by throwing a surprise, private dinner at Buckingham Palace, for a very important reason.
According to Vanity Fair, the Duchess had made sure to secure the Queen's permission to use the London palace for the meeting, which brought together experts working with her on her recent children's mental health campaign.
And it seems that the secret dinner, which wasn't publicly announced, was one step in the Duchess's larger project to work out how early intervention can improve the lives of children as they grow up.
Over the past year, she's reportedly been exploring the link between vulnerable young children, and those who grow to experience problems later in life, with things like addiction and mental health issues.
To aid her in her work she's allegedly formed a solid team of experts, to work together to try and explore the benefits of early intervention.
A royal aide revealed, "She has been working with a group of people and looking at scientific-based evidence that shows that any trauma in the first two years can have a serious, lasting impact in later life.
"It was a dinner for some of the specialists from the steering group meetings the duchess has been organising, along with some other senior people who have been identified as having potential to make an impact."
It appears the dinner was one of many meetings she's held with her relied-on group of experts in the field. Reportedly, the group meets almost monthly, to discuss the next stages of the project which is something royal insiders believe Catherine will be working on for decades to come.
And it's become clear over the past few months that it's something the Duchess is putting all her focus into.
During the past year Catherine has spoken often about how early intervention into children's lives can save them from so many problems later on. Just this week, she visited two primary schools to talk about the importance of looking after your mental health.
It's clear that the project is one of Kate's biggest focuses at the moment, alongside raising her young family alongside her husband Prince William. We don't know how she fits it all in!