Catherine's emotional reunion with the nurse that helped deliver Princess Charlotte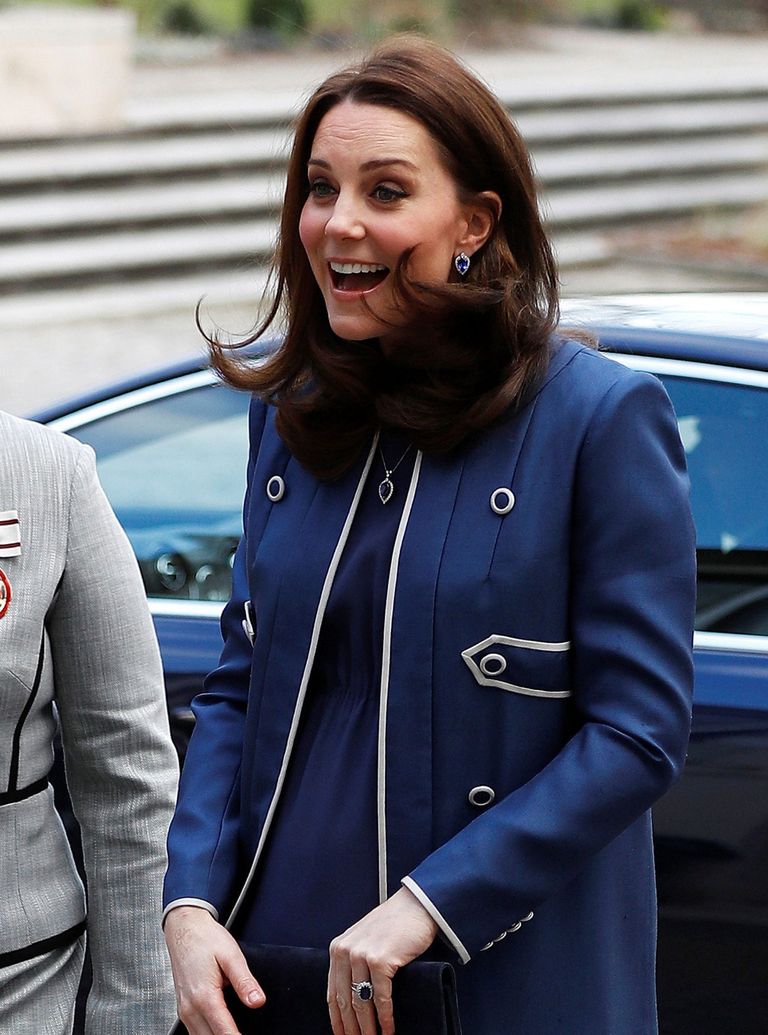 On 27th February, Catherine shared a sweet moment with a nurse who helped to deliver her youngest child, Princess Charlotte, into the world.
On a visit to the Royal College of Obstetricians and Gynaecologists (RCOG), the Duchess of Cambridge met a range of healthcare professionals, in order to learn more about maternal and newborn mortality worldwide.
And one very special person present at the event was Professor Jacqueline Dudley-Bent.
The nurse, who is also head of Maternity, Children & Young People at NHS England, was actually at the birth of Princess Charlotte. She helped Catherine to deliver the young royal back in April 2015, at St Mary's Hospital.
The sweet reunion between the pair was luckily captured on camera, and it seems both were delighted to see one another again.
At the end of the day, Catherine thanked Professor Lesley Regan, the president of the RCOG, and mentioned how lovely it had been to see the nurse who helped her through her likely tough labour.
She said, "It was so great to see Jacqui as well."
Jacqui also spoke about her reunion with the royal, admitting it was a huge surprise to see her again.
"It was a surprise and an absolute pleasure to be reunited with Kate again today", she said.
(Catherine and Charlotte at her christening in 2015)
"Supporting families at the birth of their baby — including future kings and queens — is hugely rewarding and we're very grateful to have the Duchess of Cambridge's support for the nursing profession."
MORE: Princess Charlotte Has Received A Surprising Honour At The Tender Age Of 2
On Tuesday, it was also announed that the Duchess had become the brand new patron of the RCOG - their second in over 80 years.
But the Duchess of Cambridge is following in the footsteps of a poignant person with the role - the Queen Mother.
Queen Elizabeth the Queen Mother, and Prince William's great-grandmother, was the original patron of the organisation. She held the position until her death in 2002, at 101 years old. This will be the Duchess' 16th patronage as a royal.
Of the new appointment, Lesley Regan said, "I am absolutely thrilled that The Duchess of Cambridge has graciously accepted our invitation to become the RCOG's second Patron, after Her Majesty Queen Elizabeth the Queen Mother."
Later on in the day, the Duchess headed to St. Thomas' Hospital to lauch a new Nursing Now campaign.
For her visit, Catherine - who is expecting her third child - made sure to wrap up warm in a custom-made navy coat. She also wore a matching blue dress, and accessorised perfectly, with sapphire earrings and necklace, to match her world famous engagement ring.