Duchess Camilla praised by royal fans as she pens touching article about important cause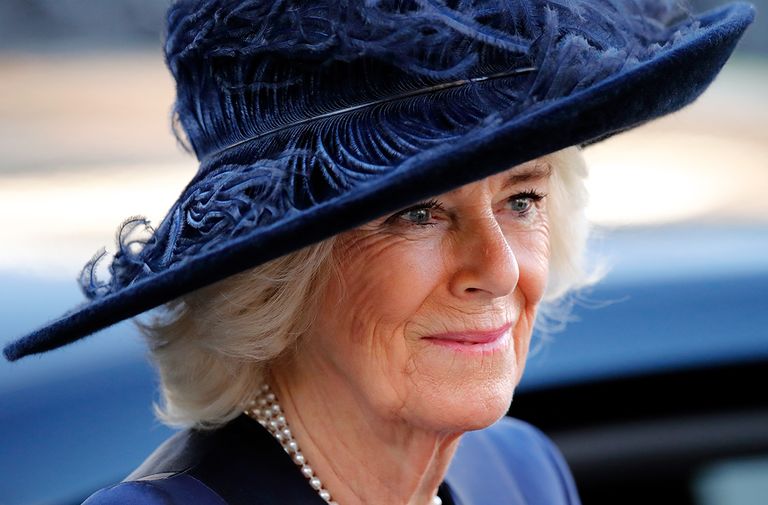 (Image credit: Getty Images)
Duchess Camilla has been praised by fans for an important cause. The royal has penned a touching article about one of her patronages.
Camilla, Duchess of Cornwall has been praised by fans for supporting an important cause.
The Duchess is patron of of charity The Silver Line, an organisation that supports older people with their confidential helpline that provides information, friendship and advice to older people.
Alongside a snap of Camilla with charity workers, Clarence House shared a snippet of an article that the Duchess penned to highlight loneliness during the festive period.
It reads, '"At this time of year, when many of us are putting the final touches to our Christmas plans, it is more important than ever to remember those people who may be on their own, not just at Christmas, but every day of the year.
'"Most of us know what it is like to be lonely at some time or another, but for more and more elderly people loneliness is their daily routine."
'The Duchess of Cornwall, in her role as Patron of The Silver Line, has written an article for the@Telegraphabout the importance of remembering those that may be lonely during the festive period.
'Charity@TheSilverLineUKhas a call centre in Blackpool and their helpline supports isolated older people by offering 24/7 advice, friendship or just a confidential chat.
MORE:Duchess Camilla and Prince Charles share super suave Christmas card – and fans are loving it
'The Duchess became Patron of The Silver Line in May 2017 and met staff and volunteers during a visit to the call centre later that year.
'Read The Duchess's article in full by following the link in bio'.
And royal fans were delighted at the Duchess's work taking to the comments section to praise her for her important work.
MORE:Blue or green? Why everyone is talking about the Queen's dress
'Wow, God bless Camilla, the Duchess of Cornwall and everyone with a happy Christmas,' wrote one fan, while another added, '🙌🏼🙌🏼 This is what Christmas should be about!! Thank you for sharing. I love, love, love the Duchess of Cornwall!!'.
Another commented, 'Thank you Camilla! It breaks my heart to think of anyone being lonely, especially at this time of year,' while one fan wrote, 'Thank you for shinning your light on so many worthy charities!'.
Others added, 'Such important work👏👏👏', 'Amazing Work....👏🙌' and '❤️❤️wonderful cause.totally amazing duchess'.