Dame Helen Mirren has revealed exactly what she thinks of Meghan Markle and Prince Harry's royal family exit
"Their instincts are absolutely right"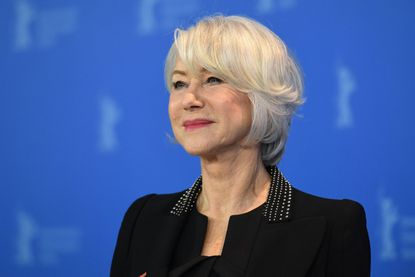 (Image credit: Getty)
Dame Helen Mirren has bared her thoughts on Meghan Markle, following the Duke and Duchess of Sussex's departure from the British royal family.
The Oscar winning actress, who is famed for playing the head of the monarchy in the 2006 film The Queen, admitted that she's all for Meghan and Prince Harry's exit.
The 74-year-old star admitted that she feels the pair's dramatic decision to leave the institution was an excellent decision.
"I think their instincts are absolutely right, and I applaud them for it. Hugely actually. Of course, it is complicated,'"Helen told Variety.
Going on to make her thoughts on former actress Meghan very clear, Helen added, "
"Meghan Markle was a fantastic addition to the royal family – charming, did everything right, was gracious, was sweet natured, and seemed to be … Wow! What a lovely addition. Didn't seem to be neurotic…"
Explaining she feels Meghan's exit has been a big loss for the Queen and her family, she continued, "I think it is a loss in a way, but at the same time I think their instincts are absolutely correct. And I think it will all, hopefully, sort itself out, and the tabloid pearl-clutchers will get over their trauma at not having someone to attack all the time. They'll find another victim… probably me!"
Prince Harry proved his desperation to distance himself from his regal role last week, when he jetted over from Canada to attend a conference in Edinburgh about sustainable travel.
Upon arrival at the engagement, the prince, who is the second son of future King Prince Charles, requested that he be introduced plainly as 'Harry".