The measures Catherine and William are taking to protect their family's privacy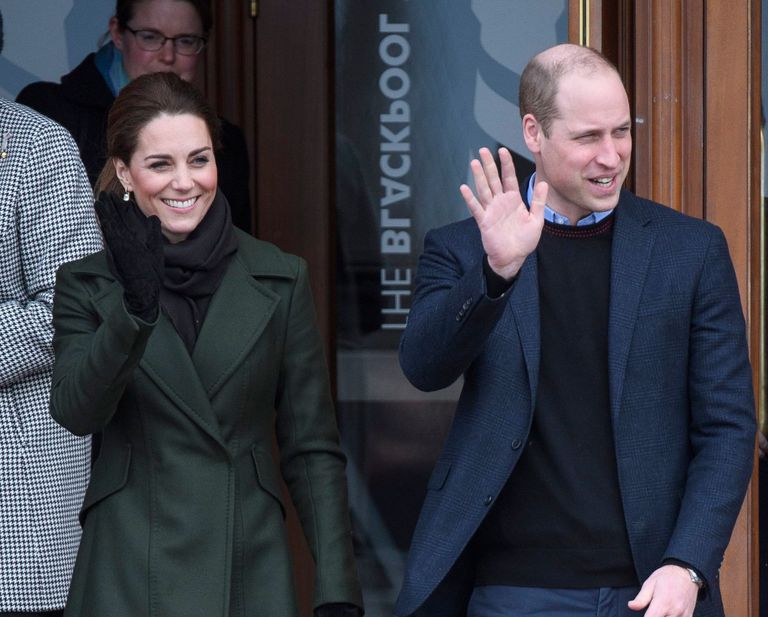 (Image credit: Tim Rooke/REX/Shutterstock)
The home of Prince William, the Duchess of Cambridge, and their three children, Kensington Palace, is being fitted with a 950-foot hedge so they can have more privacy, it is reported.
The foliage, which will sit by the public gardens that surround Kensington Palace, will help to stop the prying eyes of tourists and royal fans from being able to see into the family's back garden.
At the moment, the Duke and Duchess of Cambridge can often be seen leaving and arriving at their home by the royal helicopter. Prince George and Princess Charlotte have also been seen waving their parents off at the spot.
And it's not just them - Prince Charles, Camilla, and the Queen, can often be spotted visiting the palace through the unprotected view point.
At the moment, the plants are just three feet high, but soon will be tall enough to block the back view of the grounds and give the Cambridges more privacy.
It is reported that the hedge consists of 600 trees and cost roughly £15,000 to be delivered.
A royal spokesperson told the Daily Mail, "As part of the broader management of the estate, the physical surroundings of royal residences are under constant review.
"From time to time, adjustments are made to the landscaping and gardens, including hedging."
In 2017, 200 trees were brought in to create a border so that the younger royals had somewhere to play without being watched.
MORE:Fans are loving this video of Catherine and Prince William's very rare sweet moment
While the Cambridge's family home cannot be seen by the public, Catherine is often spotted by members of the public on a walk with her children at Kensington Palace gardens.
In fact, recently, royal fans were left shocked to see the Duchess walking outside the palace.
The news comes as it was recently announced that Prince Harry and Meghan Markle had finally made the move from their Kensington Palace home to their new abode of Frogmore Cottage, in Windsor.
It's thought that the expectant parents will enjoy a lot more privacy at their new home, with extensive private grounds surrounding their new home.
Words by: Hayley Coyle.