Duchess of Cambridge surprises bystanders outside Kensington Palace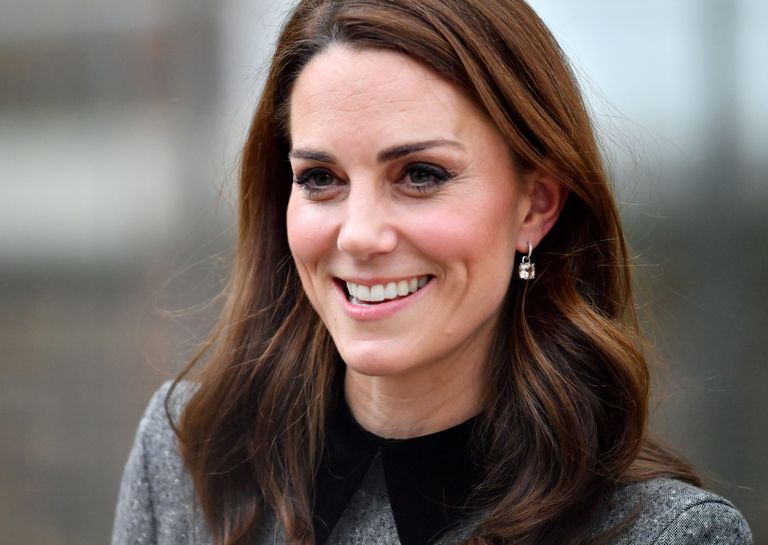 By Amy Hunt
As the future King and Queen of England, the Duke and Duchess of Cambridge's lives are usually shrouded in secrecy.
Rarely do members of the public get a glimpse into their private time, and the couple only very occasionally speak about their how they live their lives behind closed doors.
So it was understandably a shock when royal fans wandering around the grounds of Kensington Palace came across none other than Catherine herself!
It seems as though the Duchess was out on a sweet trip out with two of her children, when a couple of Twitter users revealed they were shocked after casually strolling past her in Kensington Gardens!
MORE:Who lives at Kensington Palace and what's it really like inside?
One claimed that Catherine was out with Prince George and Princess Charlotte, who she was reportedly pushing in a pushchair.
The fan wrote, 'In London for 8 hours, walking through Kensington Gardens and who walks past me?! Only Kate Middleton pushing Charlotte in her pushchair with George on his little push-bike 😭😭😭'.
Another bystander also shared, 'So awkwardly walking up to Kensington Palace not knowing if we should be here, we walk past Kate Middleton...'
And a third revealed, 'I just passed Kate Middleton but couldn't freak out about passing a princess'.
However, as amazing as it likely was for the people who spied the Duchess, it seems it's actually not that strange to see her walking around Kensington Gardens.
A handful of fans have spotted her walking around the London park, often with her children, over the years, although she'll normally make sure to go incognito with casual clothing and a baseball cap disguising her identity.
While the actual grounds of Kensington Palace - Catherine and William's family home in the capital - are private, and so off limits to the public, the surrounding gardens are for general use.
Just recently, the Duchess of Cambridge was spotted taking her youngest, Prince Louis, on a visit to the duck pond in the royal park.
But she made sure to protect herself and her son, bringing a few of her royal protection officers along with her on the walk.