Duchess of Cambridge pictured pulling pints - in a £2,000 Missoni dress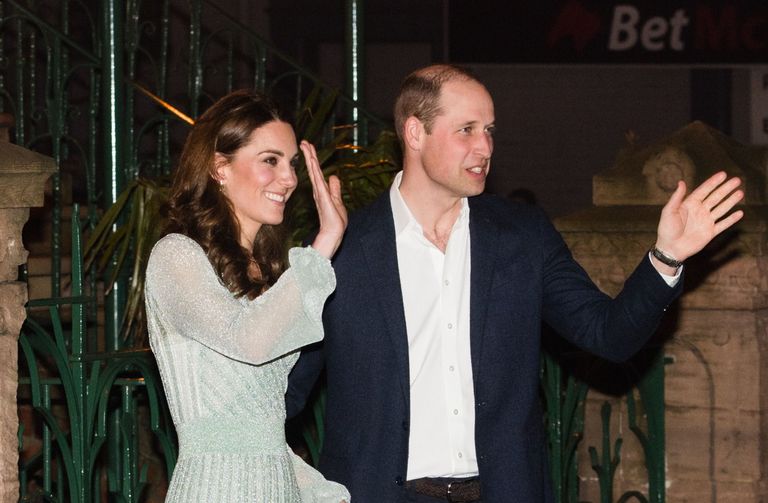 "Look at that bad boy," said William.
It was announced yesterday morning The Duke and Duchess of Cambridge were to be visiting Northern Ireland that very day, making a trip to Belfast, Fermanagh and Ballymena but the question is, why was the trip left a surprise?
The trip had not been previously announced due to security reasons with Daily Mail royal correspondent, Rebecca English, sharing the following message on social media, 'We weren't able to reveal this previously due to security, but the Duke and Duchess of Cambridge are on a two-day visit to Northern Ireland #RoyalVisitNI'
Kensington Palace announced on the two day trip, taking place across the 27th and 28th of February, the couple are celebrating the young people of Northern Ireland.
Prince William and Catherine had an incredibly busy first day, taking part in a wide range of exciting activities focusing on the benefits sport, nature and outdoors can have on a child's development.
Day one kicked off with a visit to Windsor Park football stadium, home to the Irish Football Association. The IFA run a mental health programme, Ahead of the Game, as well as Shooting Stars which encourages young girls to play football.
Prince William and Catherine got stuck in and played football with the children.
The Duchess of Cambridge supported a casual yet chic look during her visit to the IFA, looking as stylish as ever!
The couple's next stop was a visit to the charity Extern's Roscor Youth Village in Fermanagh where Prince William and Catherine joined in with archery and canoe racing. The site aims to provide a safe place for children while also helping them develop important life skills.
Their action-packed day concluded with the pair pouring pints during a visit to Empire Music Hall in Belfast. What a lovely way to end the day!
Kensington Palace said, 'Getting the party started at @BelfastEmpire, where The Duke and Duchess of Cambridge are celebrating young people who are making a real difference in Northern Ireland #RoyalVisitNI'
Royal fans were impressed with Catherine's pint pouring skills with one person saying, 'Well done! It is not as easy as it looks!' while another said, 'I wish I could look that elegant while pouring a beer.'
It's thought Prince William was very pleased with his work and it was reported in the Express that he said, "Look at that bad boy" after pulling his pint.