Why did Kelly Clarkson and Brandon Blackstock divorce?
Splitsville!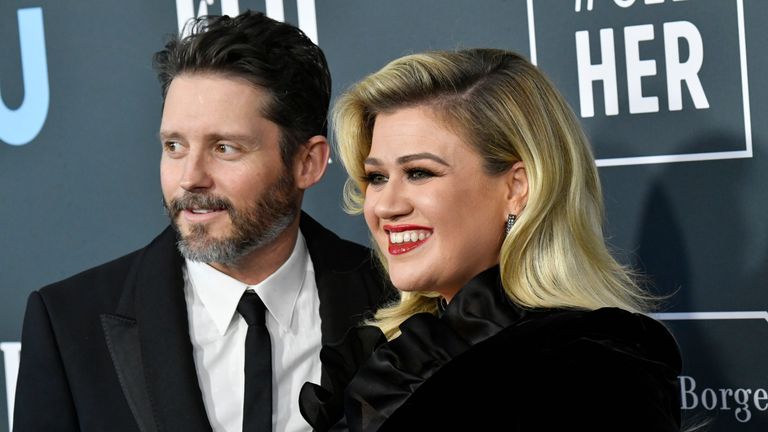 (Image credit: Getty)
Four years after shooting to fame on American Idol, Kelly met her music manager husband, Brandon Blackstock in 2006. The happy couple went on to tie the knot and have two children, and things seemed to be going well. 
But, fast forward seven years and the couple have called it quits on their relationship. And the divorce is said to be getting a little messy.
Or, as Kelly described divorce: "The worst thing ever for everyone involved."
With TV host Kelly still getting teary-eyed performing emotional covers like Toni Braxton's Another Sad Love Song in recent weeks, the question on everyone's lips is, why did the couple get divorced?
Why did Kelly Clarkson and Brandon Blackstock divorce?
Kelly, 38, filed for divorce from Brandon, 44, back in June 2020 and cited "irreconcilable differences" in the papers.
While Kelly said she'll never be "truly open" about their break-up for the sake of their children, the TV host alluded to one possible reason behind their divorce during a segment on her show, The Kelly Clarkson Show, about what she'd learned in 2020.
Despite branding the tumultuous year a "dumpster fire" and an "emotional rollercoaster," Kelly revealed she did take some positives from 2020, and the personal growth she experienced.
She explained, "I'm grateful in 2020 for the lesson I learned about… myself.
"Even at 38, I feel like I'm always changing and progressing in a good sense, in a good way. And I always want to make sure I'm being the best version of myself."
Kelly revealed that her mother, Jeanne, always told the singer to surround herself with positive people. And hinted that the couple were simply on "different paths".
"My mom has been telling me since I was a kid: You are who you surround yourself with," Kelly explained. "You want to make sure you're surrounded by people that also want to be the best versions of themselves and also want a good common goal for everyone, not just themselves, right?"
Kelly added, "People, like, could be bad for you in a certain time. And I think that everybody just goes, 'Oh, well that means they're bad.' Well it doesn't necessarily mean that, it just means that you're on different paths. And I think that that's okay.
"Everybody's on a different learning curve." 
What will happen with Kelly and Brandon's children? 
Kelly recently won primary custody of their two children - six-year-old daughter River Rose and a four-year-old son, Remington Alexander. 
It is thought the couple will share joint physical and legal custody, but Kelly will have primary custody in Los Angeles. 
According to The Sun, a court document suggested the couple were not seeing eye-to-eye around the plans for their children.
It read, "The level of conflict between the parents has increased. The parties have a difficult time co-parenting due to issues of trust between them".
How did Kelly Clarkson and Brandon Blackstock meet?
Kelly met the music manager, Brandon, back in 2006, at a rehearsal for the Academy of Country Music Awards in 2006.
It was Brandon's dad, Narvel Blackstock, who first introduced the couple. But, he was married at the time so the pair remained good friends.
Six years later, following the breakdown of Brandon's marriage, they got engaged and tied the knot a year later, in 2013.