When's Super Bowl kickoff time? And has The Simpsons Bengals episode really predicted who will win?
Fans are pointing to the connections between The Simpsons and a potential Cincinnati Bengals win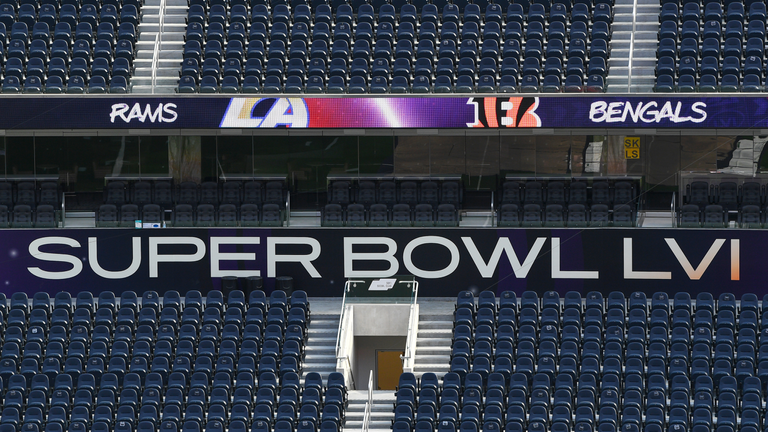 (Image credit: Icon Sportswire / Contributor)
One of the most hotly anticipated cultural events of the year is happening in the US this weekend—Super Bowl LVI.
Super Bowl kickoff time is 6:30pm, when the Los Angeles Rams will play the Cincinnati Bengals at SoFi Stadium in Inglewood, California.
Although we'll have to wait and see who will take home the title of Super Bowl LVI champion, a whole lot of fans are pointing to a Simpsons Bengals episode as a predictor of this weekend's sports outcome.
---
Homer and Ned's Hail Mary Pass aired on February 6, 2005. In the episode, Homer, a huge Bengals fan, is asked to be part of the Super Bowl halftime show. During his dancing performance, the character lifts up his shirt to reveal a tattoo that reads "Go Bengals" all across his stomach.
Bet the house on the Bengals. pic.twitter.com/cMxHrSlqsQFebruary 9, 2022
See more
The connections don't end there though, in the 14th episode of the show's third season, Lisa the Greek, a machine dubbed Gambletron 2000 predicts a Cincinnati win over Miami—by 200 points.
Later on in the episode, Lisa tries to get back at his father for ignoring her by purposely ill-advising him to bet on Miami. Of course, Miami ends up beating Cincinnati and Lisa goes on to gambling genius status.
Finally, fans point to the fact that The Simpsons, the longest-running scripted American primetime show in the country's history, premiered in 1989, the last year the Bengals actually went to the Super Bowl.
Of course, a lot of these connections might seem completely coincidental to the majority of the population, but we can't forget that The Simpsons does, as a show, have a tendency to predict a variety of world events, including, according to avid watchers, 9/11 and even the current COVID-19 pandemic.
To prove that point, some social media users even call out to Bart to the Future, an episode that aired in 2000 and chronicled Lisa's becoming the very first female President of the United States. In the episode, the character wears a purple suit that looks exactly like the one that Vice President Kamala Harris wore at her very own inauguration in 2021. The two even rocked the same earrings and pearl necklace!
Let's see if the show has got sports predictions right as well.
Anna Rahmanan is a New York-based writer and editor who covers news, entertainment, lifestyle, culture, food, travel and more. Read more of her work at annabenyehuda.com.