VIDEO: 5 Things Anita Rani Would Tell Her Younger Self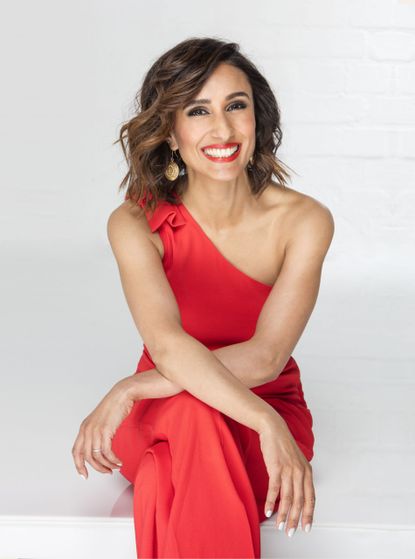 Since dazzling us on the Strictly dancefloor last year, Anita Rani, 38, has barely had a chance to catch her breath. First whisked off on the live tour, she then swapped dance shoes for wellies to return to BBC One's Countryfile. Since she joined earlier last year, it has recorded its biggest ever audience at 8.7 million viewers. But for Anita, this is just the beginning; "I want to change the world a bit before I die. There's a lot to come from me yet," she told us.
So what has the Bradford-born presenter learnt along the way? "Don't be terrified in every single meeting," she says. Why shouldn't we be? "Because everybody is - even the big bosses!" And these days, Anita even has her sights set on even bigger things: "I have so many ideas for my own business, but I think I'll do something to do with clothes or textiles. Once I've written my business plan, you'll be the first to know," she told us. We certainly hope so!
What about her beauty regime - would she change her habits? "Look after your nails - keep them manicured, moisturised and looking pretty because everybody notices them!" she says. We have to admit, we share a little bit of that guilt too. She even shared her secret to a youthful glow with us - homemade face packs. "My mum's been making me them since I was a kid and I can't thank her enough! Mix a tiny bit of turmeric powder with honey, lemon and yoghurt and put it on your skin for around 10 minutes," she told us. We'll be testing that out tonight!
Want to know what else Anita would tell her younger self? Watch our exclusive video behind-the-scenes of our August cover shoot to find out...
For the full cover interview with Anita, pick up the August issue of woman&home, on sale Thursday 7 July.
Natalie Whittle is a British journalist specialising in celebrity content in the women's lifestyle sector. She previously held the role of Celebrity Director at Woman & Home and has also worked at Prima, Red & Good Housekeeping.