Award-winning show The King and I comes to London's West End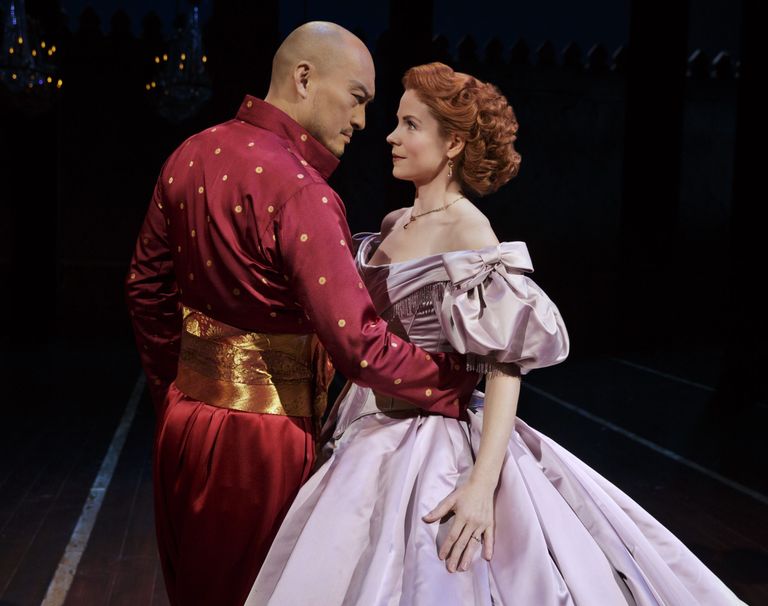 This summer, the multi-Tony award-winning production of Rogers and Hammerstein's The King and I is making its West End debut – and tickets are selling fast.
Directed by Bartlett Sher, it's set in the 19th century, stars three of the original Lincoln Center Theater cast members and tells the story of an improbable romance between a British school teacher and the King of Siam.
The show's West End transfer is an exciting prospect Broadway actress and six-time Tony award nominee Kelli O'Hara, 41, who plays female lead Anna Leonaowens, and says she is "so proud" of the show.
"I'm so excited to be heading to London," she told the April issue of W&H. "The plan is to bring my whole family over, put my children in school for a while and immerse them in the culture."
Speaking of her iconic character, she says: "Anna has this incredible strength – there aren't a lot of roles like that. To be able to play a woman who fights for fairness makes me feel powerful in my own life too."
And she adds that, whilst they may look incredible, one of the biggest challenges of the role is the elaborate costumes, telling us: "I wear huge hoop skirts that have weights hanging from the underskirt to keep them balanced and at first I kept tripping over."
Playing the King itJapanese actor Ken Watanabe, 58, who is best-known for his film roles in The Last Samurai and Inception, andpraises Kelli as "a brilliant team-mate".
"My favourite moment is when Anna and the King perform Shall We Dance?" he told us. "It's such an emotional scene – all the time they're dancing together, the King is subtly expressing this feeling of love he has for Anna and he makes the slightest gesture to show it by touching her cheek. It's a beautiful piece to perform."
Meanwhile, director Bartlett Sher is hoping for a smooth transition from Broadway to the West End.
"I still remember opening night on Broadway," he says. "Ken got really sick right before – I think he was worn out from rehearsing – and it was questionable whether we were going to make it to the finish line.
"The funny thing is that I don't really care about myself accomplishing anything, I just want to make sure everybody's OK. So when it goes well for everybody, I'm deeply relieved. That's all I'm hoping for in London.
The King And I runs at the London Palladium from 21 June until 8 September. For more information go to kingandimusical.co.uk.