Major supermarkets recall sugar over fear of metal traces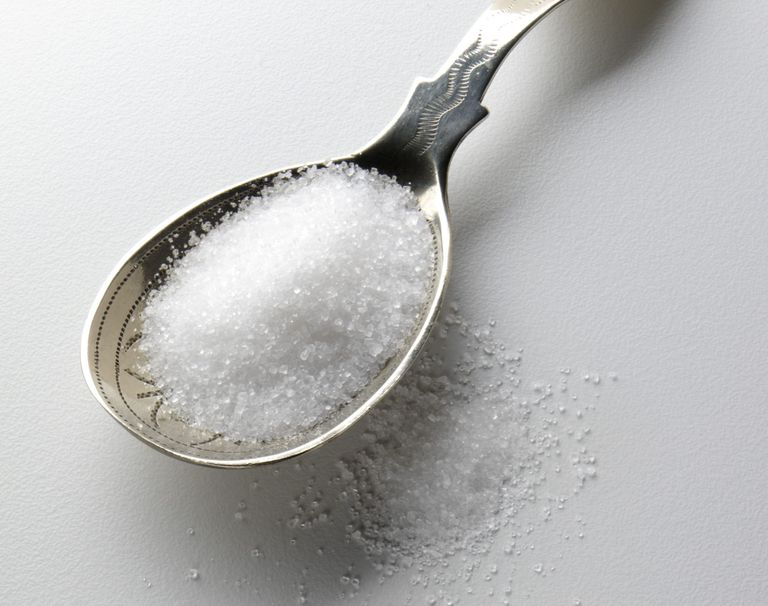 By Amy Hunt
Some major stores, including Sainsbury's, Iceland and Poundland, have had to recall some of their packs of granulated sugar, for fear that they may contain metal.
Tereos UK, who makes some of the sugar products these supermarkets and shops stock, and the Food Standards Agency, announced the news on Tuesday.
According to Mirror Online, there are fears that the packs could possibly contain small metal pieces - although the reason why there are there is not clear.
The FSA simply stated, "Tereos UK is recalling granulated sugar due to the possible presence of small metal pieces in some packs sold by Iceland, Poundland, and Sainsbury's.
"The presence of metal makes these products unsafe to eat and presents a safety risk."
The recall applies to packs of 500g, 1kg, and 5kg sizes. They come under the Whitworth's name, and Sainsbury's own brand name - so if you have a bag of sugar by any of these names, by wary.
Customers who have bags of sugar from any of the above retailers are being advised to not to use the sugar, and to return it to wherever they bought it from for a full refund.
The FSA instructed customers, "If you have bought any of the above product do not eat them.
"Instead, return the product to the store from where it was bought for a full refund."
No other Tereos UK products are thought to be affected, according to the Food Standards Agency.
Here's the full list of products affected:
Whitworths Granulated Sugar
Pack size: 1kg
Batch code: F201U81873
Whitworths Granulated Sugar
Pack size: 5kg
Batch codes: FS02U81783, FS02U81853
by Sainsbury's White Granulated Sugar
Pack size: 500g
Batch codes: F401U81772, F401U81773, F401U81782, F401U81783, F401U81792, F401U81802, F401U81972, F401U81973, F401U81982, F401U81983
by Sainsbury's White Granulated Sugar
Pack size: 1kg
Batch codes: F404U81693, F404U81702, F404U81712, F404U81713, F404U81703, F201U81733, F201U81762, F201U81763, F201U81772, F201U81773, F201U81782, F201U81783, F201U81792, F201U81793, F201U81802, F201U81803, F201U81832, F201U81833, F201U81842, F201U81843, F201U81852, F201U81853, F201U81862, F201U81863, F201U81872, F201U81973, F201U81983, F201U81993, F201U82002, F201U82003, F201U82013, F201U82042, F201U82043, F201U82052
by Sainsbury's White Granulated Sugar
Pack size: 5kg
Batch codes: FS02U81693, FS02U81703, FS02U81713, FS02U81723, FS02U81772, FS02U81773, FS02U81782, FS02U81783, FS02U81833, FS02U81842, FS02U81843, FS02U81852, FS02U81862, FS02U81863, FS02U81872, FS02U81902, FS02U81903, FS02U81912, FS02U81913, FS02U81922, FS02U81942, FS02U81943, FS02U81972, FS02U81973, FS02U81983, FS02U81993, FS02U82003