Strictly Come Dancing's Daisy Lowe opens up on secret breakdown following appearance on show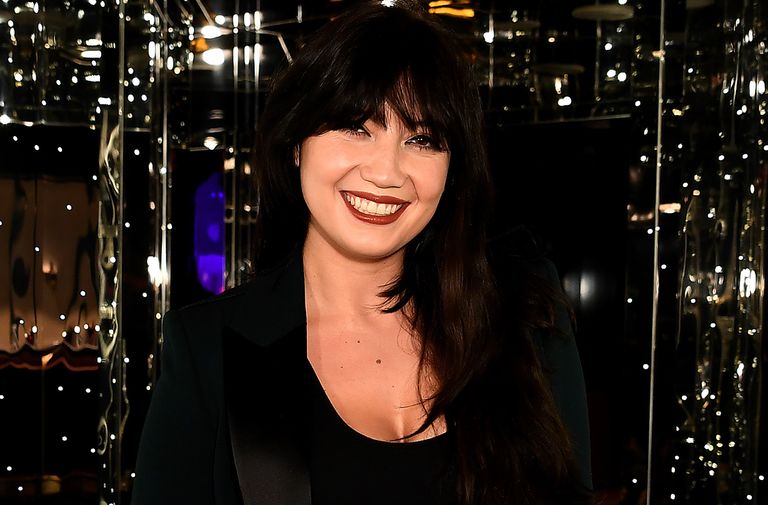 (Image credit: Getty)
Former Strictly Come Dancing star Daisy Lowe has opened up on the burnout she experienced after taking part in the show.
The fashion model took part in the BBC dancing competition back in 2016 for the show's 14th series, making it to the eight week of the series with professional dancing partner Aljaž Skorjanec.
And now the star has revealed that she ended up suffering a breakdown in secret after taking too much on with the show's intense rehearsal schedule at the same time as experiencing a personal loss.
The model's grandfather, Eddie Davis, had passed away as the series was starting, so she had initially wanted to take some time away from the show.
MORE: This new Strictly Come Dancing rule could save the show
"It's incredibly high-octane and my favourite person in the world passed away on my very first day as I was being introduced to everyone who was part of the Strictly family," the star told The Sun.
"I got the call and I had to make my choice," she revealed. "I wanted to quit and come back some day after I'd grieved.
"But my grandmother called me and said, 'Don't you dare — go and win this for him.' Obviously I didn't win, but I did have a wonderful time."
Daisy and Aljaž ended up being eliminated just five weeks before the final of the series which the star admitted made her feel like she had failed her late grandfather.
"Getting kicked out after week eight, when I thought I could go all the way to week 12 or 13, was heartbreaking," she amitted.
"I felt as though I'd failed my grandfather and his memory."
After finishing her time on the show Daisy participated in the Strictly Come Dancing nationwide tour and was also met with numerous work offers, which left her taking up as much as eight work commitments per day.
"I had no idea how much I was struggling, but I was really clutching at straws," she said, revealing that the loss of her grandfather set in after she had bought a house and settled into her new life.
MORE: How to stop a panic attack, from women who have overcome them
"I got to Christmas and I just broke," she revealed. "I think that I was so burned out that I lost the ability to speak.
"All I could really say was, 'I'm sad' or 'I'm scared' or 'I feel really anxious'."
The star revealed she was signed off work with clinical depression and ended up suffering from insomnia for four months due to antidepressants.
She revealed that after her mother intervened she made two visits to a rehabilitation centre where she dealt with "old issues" and "old resentments."
"The whole spectrum of emotions are really important and I think I had suppressed it so much that it had all gone inward.
"I had been holding on to that stuff for a very long time and I had to expel it all in an explosion."
Daisy revealed that she now takes time each day to write down things that she is grateful for and set her intentions for the day.
MORE: What to do if coronavirus anxiety is affecting your mental health
"I know that without talking about this stuff there will still be a stigma attached to it," she said.
"I don't know anyone who doesn't struggle with their mental health, be it addiction, burnout, depression.
"Everyone experiences it. Whether they admit it is another thing."