Fans think Shirley Ballas hinted she's engaged to boyfriend Danny Taylor live on Strictly Come Dancing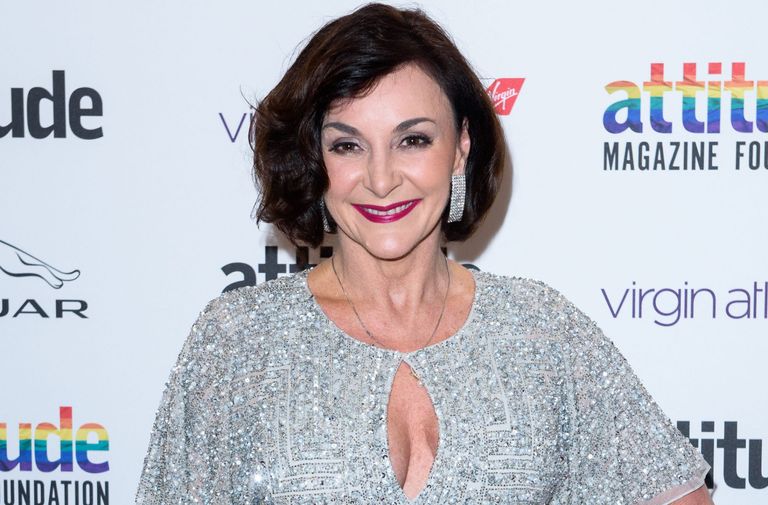 Shirley Ballas seemed to confirm big news on this weekend's episode of Strictly Come Dancing, as she flashed what seemed a lot like an engagement ring while revealing the scores.
As the professional dancer carried on her judging duties over the weekend, eagle-eyed fans spotted she seemed like she had a lot more to reveal than just the scores.
When lifting her score paddle, Shirley seemed to be rocking a big engagement ring, which she wanted everyone to get a good look at.
One viewer, Gary Walsh, commented on the moment on Twitter saying, 'Is @ShirleyBallas engaged? Just call me Inspector Gary! @bbcstrictly #Strictly'.
When contacted by Woman & Home, Shirley's rep denied the news - so we think Shirley must have been very excited about a new piece of jewellery. We've all been there!
This would be a Christmas wish come true for Shirley, as she recently revealed in an interview with Woman & Home that she wanted to be engaged this festive season.
She said, "I'm so excited for my first Christmas with my boyfriend, Danny. We've got the run up with the panto.
"We'll learn more about each other, although we already get on well.
"He's changed my whole perception on Christmas. I'd love Danny to ask me to marry him this Christmas!"
She's also opened up about their relationship in a recent episode of Loose Women, confessing that the pair were friends before getting together romantically.
"We met on panto as friends," Shirley told the panel.
It didn't really take off until March… for him. I fell in love way before. I think for me it was first sight. He was going through a difficult time in his relationship.
"We did become friends and then probably in about February I said, 'I love you Danny' and he said, 'I know'. It took a while."
Danny added, "I was going through a breakup, I was on tour with musical Blood Brothers and at the end of that tour I went through a breakup and then started panto.
"A lot of our scenes were together on stage, I think I was bit upset one day and she's like 'what's up with you' and I went 'ahh it doesn't matter.' Anyway, I told her and she just put her hand out and she went 'I'll keep an eye on you' and that was kind of it."