Strictly Come Dancing's Shirley Ballas reveals she wants to be proposed to this Christmas
She's hoping her boyfriend will pop the question this December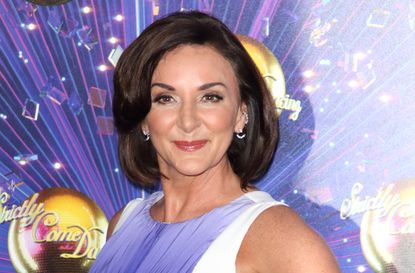 (Image credit: PA Images)
Strictly Come Dancing's Shirley Ballas has revealed that her Christmas wish for this year is to be proposed to by boyfriend Danny Taylor in an exclusive interview with Woman & Home.
The Strictly judge, 59, opened up about all things festive, confessing she hopes that her 47-year-old toy boy Danny will pop the question over Christmas period.
Explaining that she and actor Danny are set to star along side one another in Jack and the Beanstalk at Darlington Hippodrome in December, Shirley confessed, "I'm so excited for my first Christmas with my boyfriend, Danny. We've got the run up with the panto.
"We'll learn more about each other, although we already get on well.
"He's changed my whole perception on Christmas. I'd love Danny to ask me to marry him this Christmas!"
During a recent appearance on Loose Women, Danny and professional dancer Shirley explained how their romance blossomed after meeting when Danny was going through a break up.
"We met on panto as friends," Shirley told the panel.
READ MORE:Strictly's Shirley Ballas reveals she's worried about cancer risk after shocking family discovery
"It didn't really take off until March… for him. I fell in love way before. I think for me it was first sight. He was going through a difficult time in his relationship.
"We did become friends and then probably in about February I said, 'I love you Danny' and he said, 'I know'. It took a while."
Danny added: "I was going through a breakup, I was on tour with musical Blood Brothers and at the end of that tour I went through a breakup and then started panto.
"A lot of our scenes were together on stage, I think I was bit upset one day and she's like 'what's up with you' and I went 'ahh it doesn't matter.' Anyway, I told her and she just put her hand out and she went 'I'll keep an eye on you' and that was kind of it."