Sarah Jessica Parker reveals she has not spoken to Chris Noth since the sexual assault allegations
Back when the sexual assault allegations against Chris Noth were made public, Sarah Jessica Parker expressed support for the women who came forward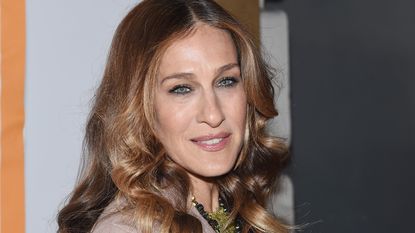 (Image credit: Getty)
Five months ago, two women accused actor Chris Noth of sexual assault. Just this week, his Sex and the City co-star Sarah Jessica Parker addressed said allegations and revealed that she has not spoken to Chris since.
Back in December, Sarah Jessica issued a joint statement about the revelations alongside co-stars Cynthia Nixon and Kristin Davis.
"We are deeply saddened to hear the allegations against Chris Noth," the three women wrote on their individual Instagram stories. "We support the women who have come forward and shared their painful experiences. We know it must be a very difficult thing to do and we commend them for it."
Chris, whose character, Mr. Big, was killed off in the first episode of the show's HBO Max revival, And Just Like That…, has vehemently denied the accusations.
In December, the 67-year-old actor issued a statement to E! News (opens in new tab). "The accusations against me made by individuals I met years, even decades, ago are categorically false," he said back then. "These stories could've been from 30 years ago or 30 days ago. No always means no. That is a line I did not cross. The encounters were consensual. It's difficult not to question the timing of these stories coming out. I don't know for certain why they are surfacing now, but I do know this: I did not assault these women."
This past week, in a new interview with The Hollywood Reporter (opens in new tab), Sarah Jessica, who is also a producer on And Just Like That…, opened up about the situation.
"I don't even know if I'm ready to talk about it," the 57-year-old actor said. "I wasn't reacting [to the unfolding of events] as a producer. I should have worked on this because I'm just… it's just…"
When asked if she had spoken to Chris since then, Sarah Jessica responded, "No."
In the interview, which Sarah Jessica gave in conjunction with her husband Matthew Broderick, the couple is also asked whether they were concerned about working on the Broadway play Plaza Suite together every day.
"Not consciously," said Sarah Jessica. "I think we were more so thinking about the play, like, 'How are we going to do this?' And I only thought about being concerned when people ask us, 'Are you concerned that this is going to be harmful to your marriage?' And then I was worried. 'Well, should we be?' We've never spent this much time together ever, even before we had kids. Even when we were just dating. But it's a very different kind of time. It's not like we're spending more time together talking. We're spending time together working in an alternate universe. We're not ourselves. And we don't always go out together after the show. And now our days are freed up again. So we still have our autonomy during the day. So it's feeling more kind of like it used to. But it's been great."
The Sex and the City revival is proceeding with a second season, following stellar ratings throughout the first.
No specific details about timing have yet been released, but one thing is for sure: fans cannot wait to see Sarah Jessica take on the role of the iconic Carrie Bradshaw once more.
Anna Rahmanan is a New York-based writer and editor who covers culture, entertainment, food, fashion and travel news. Anna's words have appeared on Time Out New York, the Huffington Post, Fortune, Forbes, Us Weekly, Bon Appetit and Brooklyn Magazine, among other outlets.